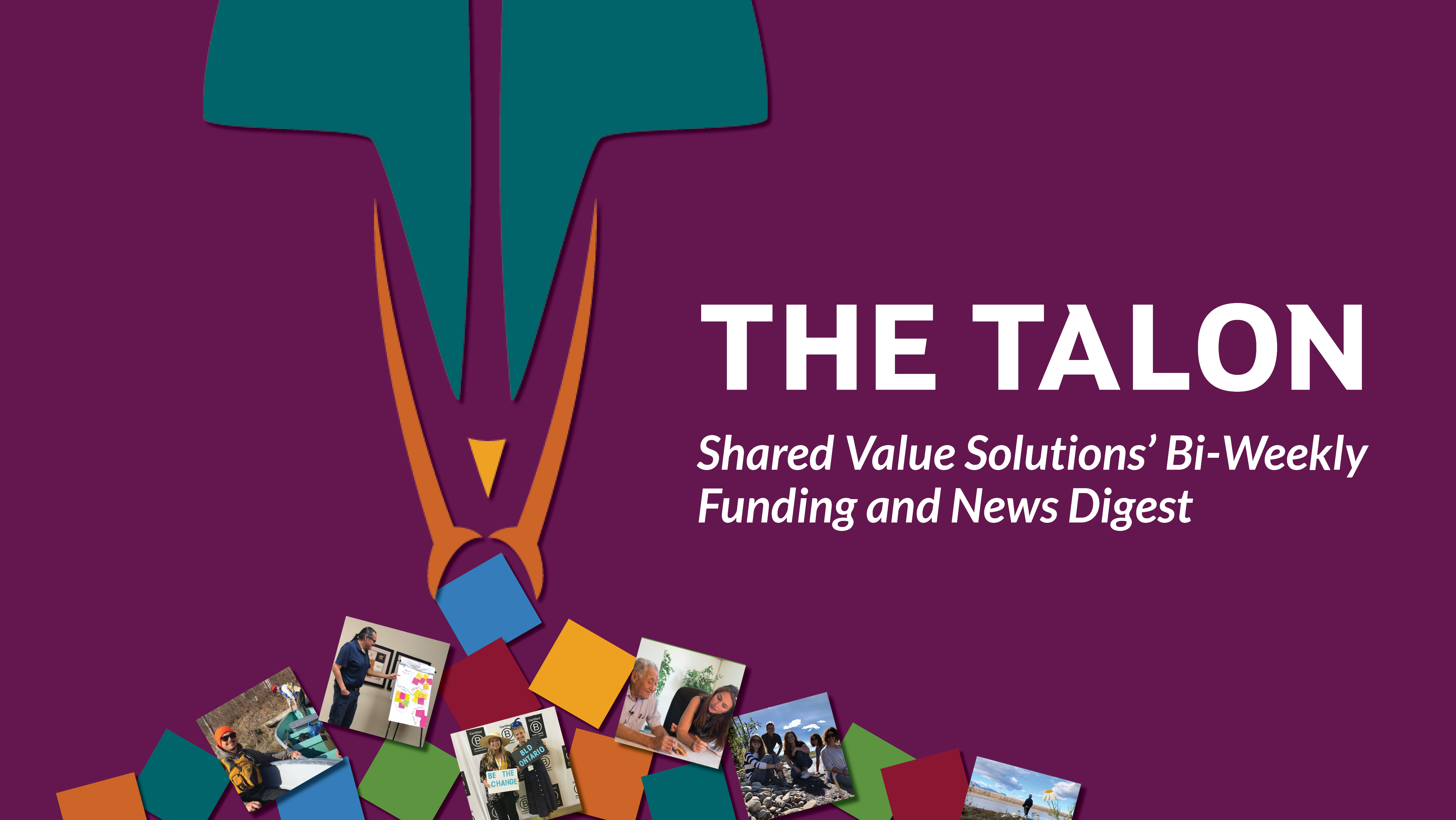 Welcome to Shared Value Solutions' biweekly funding and news digest. We hope it finds you well.
In this edition, we are thrilled to announce the third installment of our newest blog series (and upcoming eBook) on the power of GIS and mapping in supporting Indigenous Nations to advance their rights and interests. We also take a moment to remember the contributions and sacrifices of Indigenous veterans and highlight some of the things we have been up to lately. Be sure to check out the latest from our job board. We share inspiring stories from across Turtle Island, as well as our usual round up of funding opportunities for you to check out. Stay well, everyone!
---
In Our Blog
GIS In Action: Answering Your Common Questions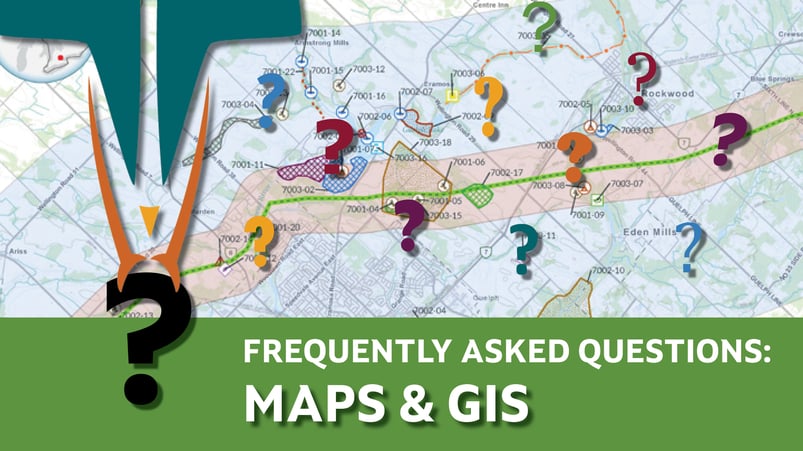 Welcome to the third post in our blog series that explores the power of mapping and GIS in supporting Indigenous Nations to advance their rights and interests.
When someone is talking about GIS, does it sometimes feel like you don't completely understand what is going on? If so, you aren't alone! In producing this blog series, we've relied on our own resident GIS experts, Lynn Wardle and Marnie Benson, to answer our questions. In this story, we take a step back from highlighting all the cool things that mapping and GIS can do to better explain exactly what GIS is!
Remembering Indigenous Veterans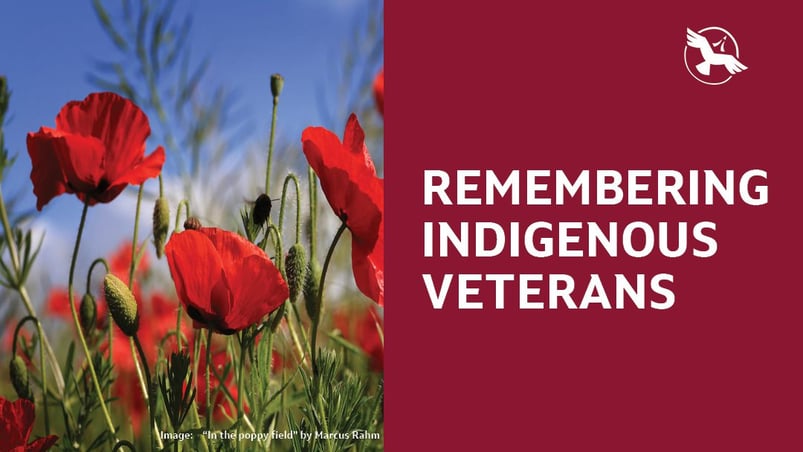 As part of our commitment to reconciliation at SVS, we make it part of our everyday practice to recognize the important and unique contributions—past, present, and future—of Indigenous Peoples from coast to coast to coast. On November 8, 2021, Indigenous Veterans Day, we took a few moments to remember and pay tribute.
Indigenous Funding Programs
Here are some opportunities to check out:
Nation Rebuilding Program Call for Proposals Now Open
The objective of the program is to support nation rebuilding efforts that will contribute to increased capacity at the larger Nation level. The provision of this capacity funding will promote:
the re-establishment of Indigenous Nations
an increase in the ability of Indigenous Nations to take on greater sectoral responsibilities, thereby facilitating a phased-in approach to self-determination and ultimately self-governance
an increase in the sense of unity within Indigenous Nations
identification and agreement among member communities on priorities for action and approaches to issues
a reduction in the duplication of the resolution of issues at the individual First Nation or Indigenous community level by working as a collective at the nation-level
Preference will be given to Indigenous nations representing multiple Indigenous communities.
Recipients eligible to receive funding under this program are the following:
Indigenous Nations entities (as self-defined and representing Nation-based collectives)
Nation member communities or member organizations on behalf of Nation entities
Section 35 rights-bearing Métis entities
National and regional Indigenous organizations
Self-governing Indigenous governments
Funding is available to assist eligible individuals and groups to participate in the upcoming regional assessment's planning phase. During this planning phase, interested people will have the opportunity to participate in discussions that will contribute to the development of the draft Terms of Reference for the regional assessment, review and provide comments on that draft document, and participate in other engagement activities.

Location: QC
Funder: IAAC
Type of Project: Regional Assessment
Relevant Client(s): Algonquins of Ontario (AOO)
Funding Amount: TBD (no set amount provided on website)
Deadline: November 26, 2021
Indigenous Priorities Granting Program
Flexible grants up to $50,000 for Indigenous-led organizations to support initiatives that encourage community inclusiveness, belonging, and healing. Vancouver Foundation is committing $750,000 to the Indigenous Priorities Granting Program (IPGP) to provide flexible, one-time grants to First Nation, Inuit and Métis communities, and Indigenous-led organizations operating in the lands now known as BC. Applications open November 15, 2021.
Guardians Funding
The Government of Canada announced $340 million in new funding over five years to support Indigenous-led conservation and stewardship. This investment includes more than $173 million for Guardians programs and over $166 million for Indigenous Protected and Conserved Areas (IPCAs). The funding is part of Budget 2021's $2.3 billion commitment to nature conservation.
Call for Proposals for 2022-2023 Habitat Stewardship Program for Aquatic Species At Risk
Established in 2000, the HSP provides funding for projects submitted by Canadians that contribute directly to the recovery of species at risk. To ensure the HSP is able to achieve its mandate to "contribute to the recovery of endangered, threatened, and other species at risk by engaging Canadians from all walks of life in conservation actions to benefit wildlife."
Opportun

ities Round-up:
Inuit Qaujisarnirmut Pilirijjutit

– Call for Proposal.

The purpose of the IQP, as an Inuit-led research and training program, is to enhance Inuit involvement and participation in research, build research capacity in Inuit communities, support innovate approaches to knowledge creation, and address Inuit community concerns and improve Inuit livelihood. A

pplications due January 6, 2022.

BC Indigenous Priorities Grant Program.

Flexible grants up to $50,000 for Indigenous-led organizations to support initiatives that encourage community inclusiveness, belonging, and healing. Application between Nov. 15-29, 2021.

Northern Aboriginal Broadcasting (NAB) Indigenous Languages and Cultures Program. Supports the production and distribution of Indigenous audio and video content. A

pplications due by December 21, 2021.
---
In The News
What lies beneath: Exploring Canada's invisible carbon storehouse|Globe and Mail
New research reveals what scientists have learned about the scale and distribution of a massive carbon reservoir lying just below the surface in wilderness areas across the country — and what's at stake for the planet if it's disturbed
First Nations in Ontario could receive billions in back-rent after court ruling| The Guardian
A treaty reimburses Indigenous communities for wealth extracted from their lands but payment has remained at C$4 a year since 1874
Hajdu looking at 'realistic timeline' to end First Nations boil water advisories|CTV News
Canada's new minister of Indigenous services says she's considering what the new timeline should be to lift remaining long-term drinking-water advisories on First Nations.
Events
Invitation for the Protection of People and the Environment Webinar
To all participants of the NSDF and ISD Projects' regulatory review process, CNSC staff would like to inform you of an upcoming webinar as part of the CNSC's webinar series to provide the public, Indigenous communities and stakeholders with information related to various aspects of the regulatory review process.
On Wednesday, December 1st, 2021 from 13:00 to 15:00 EDT, CNSC staff will provide an overview of: Protection of People and the Environment

This is your opportunity to speak to us! CNSC staff will be in attendance to answer project-specific questions on this topic.
We encourage you to register in advance through the following link:
www.nuclearsafety.gc.ca/CNL-webinar-series
In addition, please ensure you are signed up to receive notifications and additional information regarding future correspondence from the CNSC:
http://www.nuclearsafety.gc.ca/eng/stay-connected/get-involved/subscribe/new-subscription.cfm
---
SVS eBooks for Download: Collect them all!
Check out our collection of informative eBooks that are available for free download:
Channeling the Wisdom of Indigenous Knowledge

Pandemic-Inspired Research Innovations

I

ndigenous Planning Cheat Sheet

Indigenous Business and the Resource Sector

Indigenous Planning Starter Kit

Indigenous Guardians and Development
Still Available: Free Emergency Consultation Department Support During COVID-19 from SVS
First Nations are reporting that, even in the midst of a pandemic that has many band offices closed, resource development proponents continue to send referrals to move projects forward. We have ideas on how to support. Get in touch.
---
SVS News
Meet Jessica Batson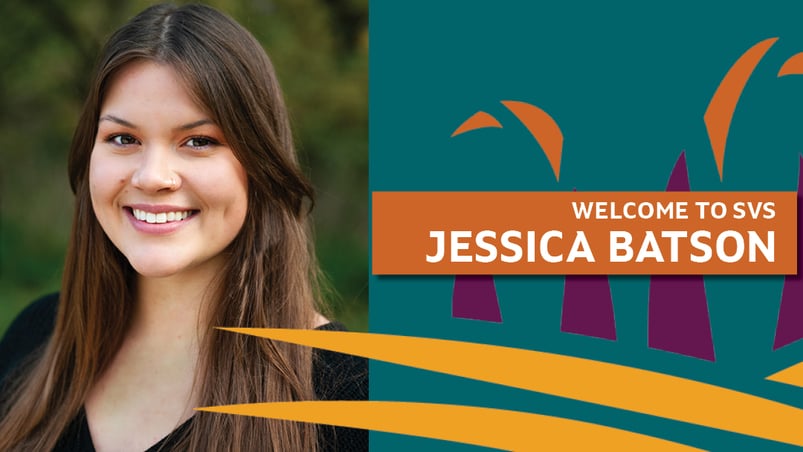 Introducing our newest team member, Jessica Batson, who joins our team as a Junior Aquatic Ecologist. Jessica's interest and passion for people and the environment led her to study in a relatively new sector that combines Traditional Ecological Knowledge and contemporary environmental issues surrounding aquatic systems.
SVS is Hiring!
From coast to coast to coast, our team at Shared Value Solutions is busy
working with our First Nations, Métis and Inuit clients - and we are looking to fill the following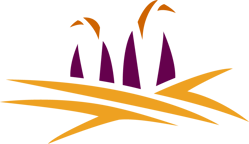 positions:
In the spirit of reconciliation and diversity, we are committed to increasing our number of Indigenous employees. Please let us know in your application if you are First Nations, Métis or Inuit. And please let us know if you speak: French, Cree, Ojibway, Oji-Cree, Innu, or other languages that might be useful for this position! Please share these posts widely with your networks.
Reconciliation Circle Update
SVS's Reconciliation Circle was born out of our commitment to the TRC Calls to Action. As a company, Call to Action #92 is a place we can directly put our efforts. We see it as a place we can influence the culture and operations within our company and hopefully influence other companies with our examples. We are a team of Indigenous and non-Indigenous professionals who have seen and learned much on our journeys – and acknowledge that we have so much more to learn and to know.
SVS's Language Monday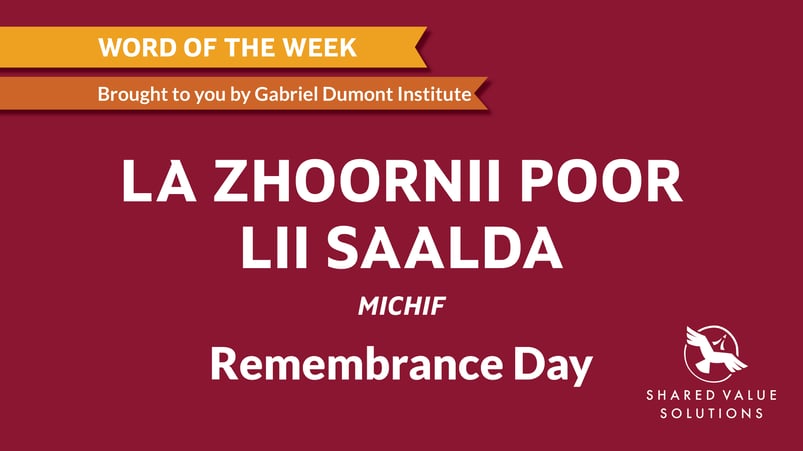 Like what you're reading? Want to receive it in your inbox every two weeks?
---
We are a Canadian B Corp, and we assist Indigenous Nations with support throughout regulatory processes surrounding major development projects like mines, hydroelectric facilities, transmission lines, highway expansions, oil and gas pipelines, natural resource transport applications and nuclear power.
We have deep context and experience behind the recommendations we provide, having worked for our clients on almost every major project in Canada over the last 10 years. For us, it's all about building long-term relationships with our clients. We want to get to know you and what you want to do so we can help you move your plans forward.
Core Services:

Impact Benefit Agreement Negotiation Support

Technical Reviews and Regulatory Process Support

Community and Economic Development Planning

Indigenous Knowledge and Land Use Studies

Environmental Monitoring

Guardians Program Development

Climate Change Readiness

GIS and Mapping

and a whole lot more...www.sharedvaluesolutions.com