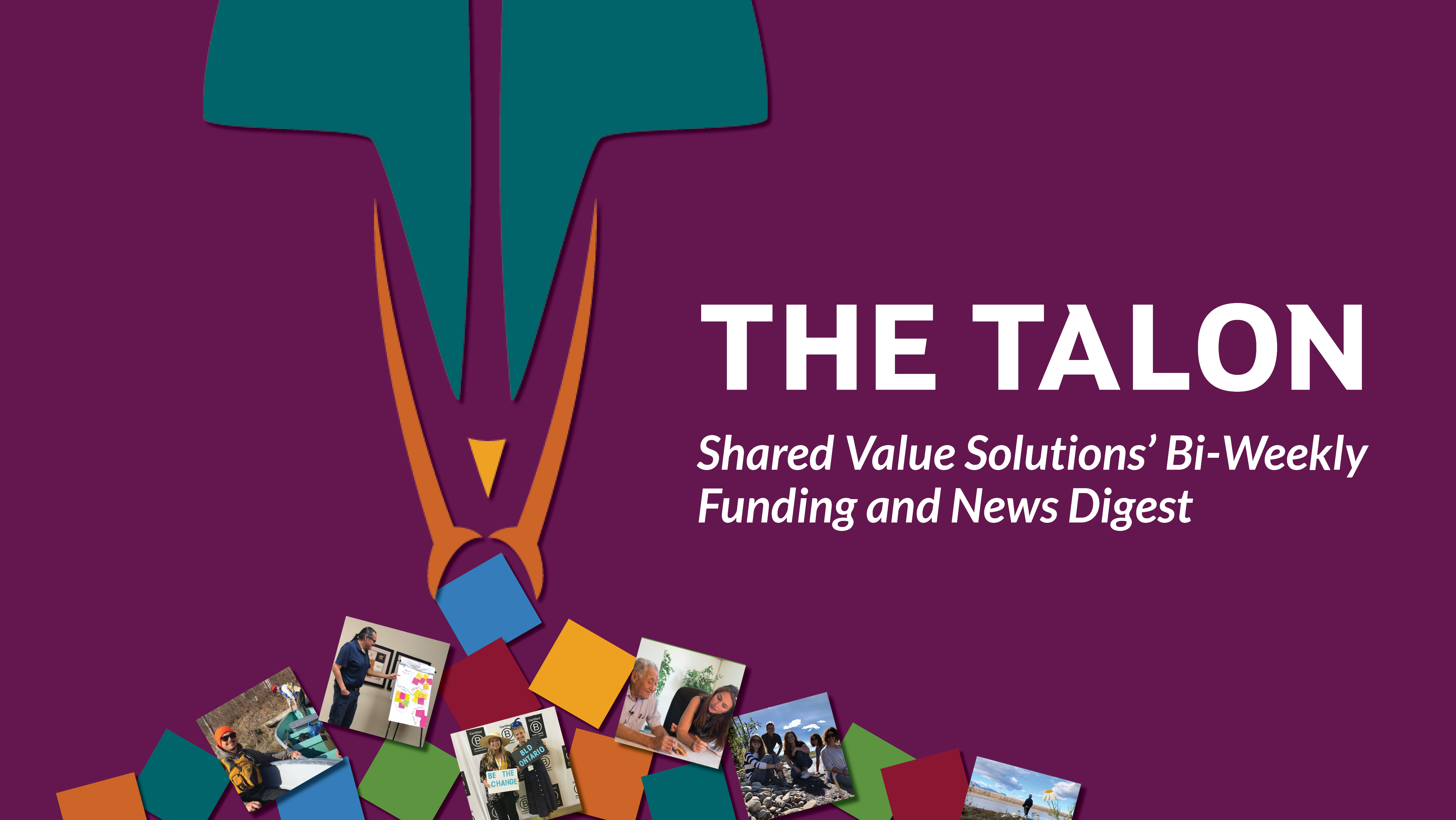 Welcome to Shared Value Solutions biweekly funding and news digest. We hope it finds you well.
In this edition, we are thrilled to announce our new blog series on Environmental Monitoring. Watch for posts on environmental monitoring programs we've helped support to inspire you as you make your own plans. We also feature Samantha Noganosh, the Lands, Resources and Environment Department Manager in Magnetawan First Nation and our January #WCW. Be sure to check out the latest from our job board and meet some of our newest team members. We share inspiring stories from across Turtle Island, as well as our usual round up of funding opportunities for you to check out. Stay well, everyone!
---
Special Announcement
New Blog Series: Environmental Monitoring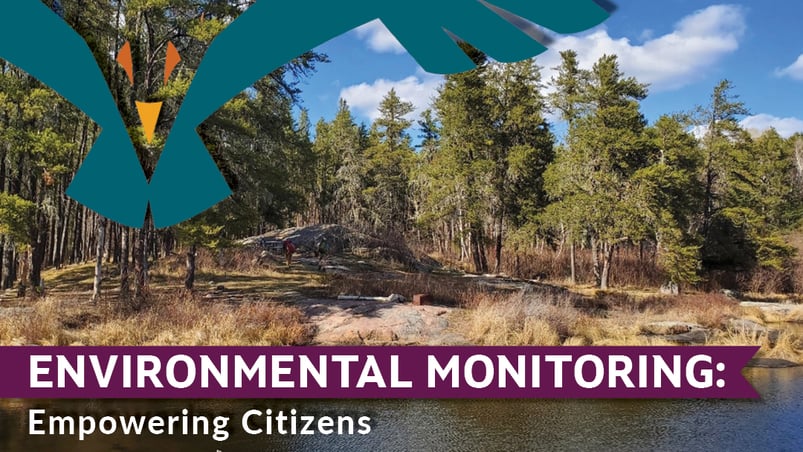 Welcome to our new blog series that delves into the exciting world of environmental monitoring programs we've helped support over the years in the hopes that you find inspiration and new ideas as you develop your own plans. Over the coming months, we'll cover everything from deciding what to monitor, why, and how to do it, as well as lessons learned around specific monitoring situations, such as mines, pipelines, and linear corridors.
Wetland Monitoring and Training Program Empowers Red River Métis Citizens and Harvesters to Monitor What Matters
The first post in this exciting new series highlights a robust and ambitious monitoring and training program created by the Manitoba Métis Federation (MMF) that assesses the health of wetlands and waterways traditionally used by Métis Harvesters. What's more, it began during the pandemic!
In Our Blog
Meet Samantha Noganosh, Our January #WCW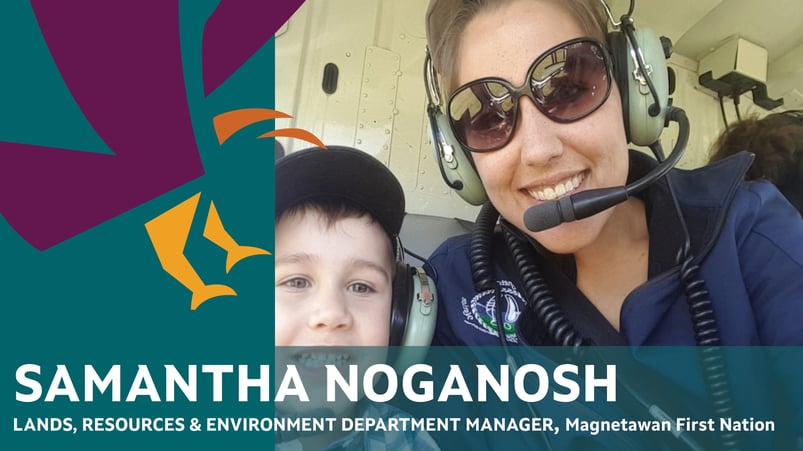 Meet Samantha Noganosh! She is the Lands, Resources and Environment Department Manager in Magnetawan First Nation, full time mom to son Lennox, and our January #WCW (Women Crush Wednesday!).
Our #wcw this month may be young, but she is mighty. At 29, Samantha Noganosh already has several years under her belt working in the lands department and on her Nation's council.
Special Event
PDAC 2022 Will Be In Person and Online!
The Indigenous Program at the PDAC Convention provides a platform for discussion on fostering cooperative, respectful and mutually-beneficial relationships between Indigenous communities and the minerals industry. This program brings Indigenous communities and Indigenous-owned companies together with the industry and other interested parties to share experiences, exchange ideas and network.

Indigenous Program sessions will take place in person in Toronto on June 13 - 15, 2022, and online on June 28 - 29, 2022.
Indigenous Funding Programs
Here are some opportunities to check out:
Indigenous Centre for Cumulative Effects (ICCE) Call for Cumulative Effects Proposals in Indigenous Communities

The Indigenous Centre for Cumulative Effects (ICCE) is calling for proposals from Indigenous communities who are engaged in cumulative effects assessment, management or monitoring projects regarding environmental, cultural, social, or health impact on their land, water or air now and in the future. Projects and baseline studies that help build and enhance the scientific and technical capacity of Indigenous communities for cumulative effects management, monitoring and assessment in their territories are eligible. * Please note that ICCE is looking for short-term one-year Community Funding Proposals. The level of funding for each project will be determined on a case-by-case basis up to a maximum of $175,000.00. Applications due by midnight PST (Pacific Standard Time) February 21, 2022.

Opportun

ities Round-up:
A Sense of Place – First People's Cultural Council is offering

program to foster a greater understanding of the connection and safeguarding practices between the land, environment and Indigenous cultural heritage.

This funding offers up to $25,000 to support for organizations in B.C. with a mandate or a focus that includes Indigenous heritage. This can include First Nations bands and tribal councils, First Nations schools, daycares and adult education centres, collectives of three or more First Nations people from a B.C. First Nation, and not-for-profit societies registered in B.C. that are in good standing and with more than half of the directors identifying as First Nations. Application deadline is February 15, 2022.

Cultural Heritage Stewardship Grant – First People's Cultural Council

will support projects with a strong focus on mentorship, education, training and/or intergenerational learning and knowledge transfer. Transfer of knowledge between Elders and Knowledge Keepers to youth, young adults and other community members is key. This funding offers up to $25,000 to support for organizations in B.C. with a mandate or a focus that includes Indigenous heritage. Application deadline is February 15, 2022.

Climate Change and Health Adaptation Program

is designed to build capacity for climate change adaptation by funding community-designed and driven projects. This program funds First Nations and Inuit communities' efforts to build capacity to adapt to the health impacts of climate change.




Through the "Green Jobs in Green Spaces" funding program, Project Learning Tree Canada can provide a

50% wage-subsidy to support sustainability-focused youth employment

in the forest and conservation sectors.

TELUS Community Grants for Indigenous Led Solutions Indigenous

Communities Fund provides flexible grant funding up to $50,000 to Indigenous-led programs supporting Indigenous Peoples in Canada. Funding is available for projects focused on, but not limited to: health, mental health and well-being; access to education and resources; community building and enhancement; language and cultural revitalization; Inter-community sharing of cultural stories. 2022 application deadlines are March 4, 2022 and October 14, 2022.




Canadian Radio-television and Telecommunications Commission (CRTC) has launched a multi-phase process to co-develop a new Indigenous broadcasting policy with First Nations, Métis, and Inuit broadcasters, content creators, and audiences. Public consultations engagement sessions are upcoming to obtain a range of views from both Indigenous and non-Indigenous people on how the broadcasting system in Canada can best complement the broadcasting interests and needs of Indigenous Peoples moving forward. The CRTC offers several funding and support resources to Indigenous Broadcasters.

---
In The News
Yukon to set up First Nations school board after historic vote|CBC
New board to emphasize on-the-land learning, Indigenous language instruction
Four Treaty 6 First Nations form alliance to build economic sovereignty| Calgary Herald
Four Treaty 6 First Nations in Alberta have joined together to form an investment group to pursue ownership in major infrastructure projects.
Worldwide collaboration aims to curb biodiversity decline, improve Indigenous peoples' health | CBC
A project based out of the university of Alberta aims to follow the wisdom of a whapmagoostui Cree elder from Quebec - if the land is not healthy, how can we be?
---
SVS eBooks for Download: Collect them all!
Check out our collection of informative eBooks that are available for free download:
Harnessing the Power of Maps

Channeling the Wisdom of Indigenous Knowledge

Pandemic-Inspired Research Innovations

I

ndigenous Planning Cheat Sheet

Indigenous Business and the Resource Sector

Indigenous Planning Starter Kit

Indigenous Guardians and Development
Still Available: Free Emergency Consultation Department Support During COVID-19 from SVS
First Nations are reporting that, even in the midst of a pandemic that has many band offices closed, resource development proponents continue to send referrals to move projects forward. We have ideas on how to support. Get in touch.
---
SVS News
Meet Pamela Power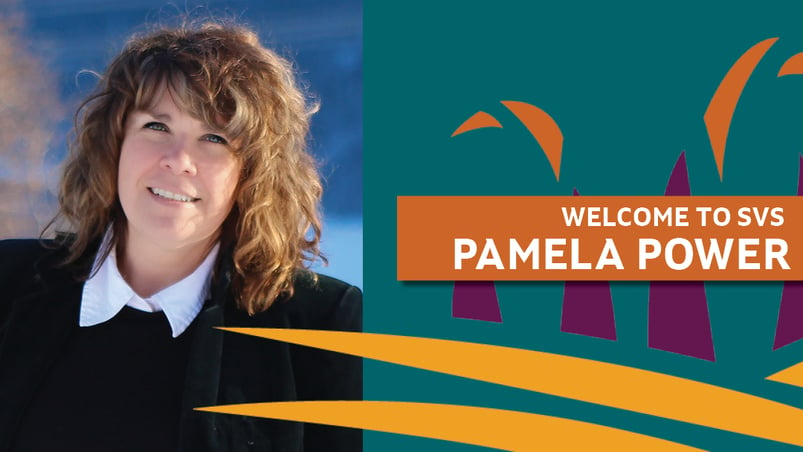 Introducing one of our newest team members, Pamela Power who joins the team here at SVS as a Water Resources Specialist. Pam is passionate about addressing injustice and amplifying the voices of those who aren't heard or can't speak. She chose to study water because water is life. Her values and life decisions are influenced by the beautiful landscapes across Canada where she has worked and lived. A move to Jasper, Alberta after a stint living in Nova Scotia, was a pivotal point in her life. After attending a public consultation for a pipeline development through Jasper National Park, Pam knew immediately this was a deeply complex issue that she felt the need to pursue further. Once she moved to Newfoundland and Labrador, Pam really made the connection of what it means to live with the natural environment.
SVS is Hiring!
From coast to coast to coast, our team at Shared Value Solutions is busy
working with our First Nations, Métis and Inuit clients - and we are looking to fill the following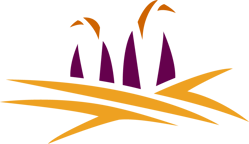 positions:
In the spirit of reconciliation and diversity, we are committed to increasing our number of Indigenous employees. Please let us know in your application if you are First Nations, Métis or Inuit. And please let us know if you speak: French, Cree, Ojibway, Oji-Cree, Innu, or other languages that might be useful for this position! Please share these posts widely with your networks.
Reconciliation Circle Update
SVS's Reconciliation Circle was born out of our commitment to the TRC Calls to Action. As a company, Call to Action #92 is a place we can directly put our efforts. We see it as a place we can influence the culture and operations within our company and hopefully influence other companies with our examples. We are a team of Indigenous and non-Indigenous professionals who have seen and learned much on our journeys – and acknowledge that we have so much more to learn and to know.
SVS's Language Monday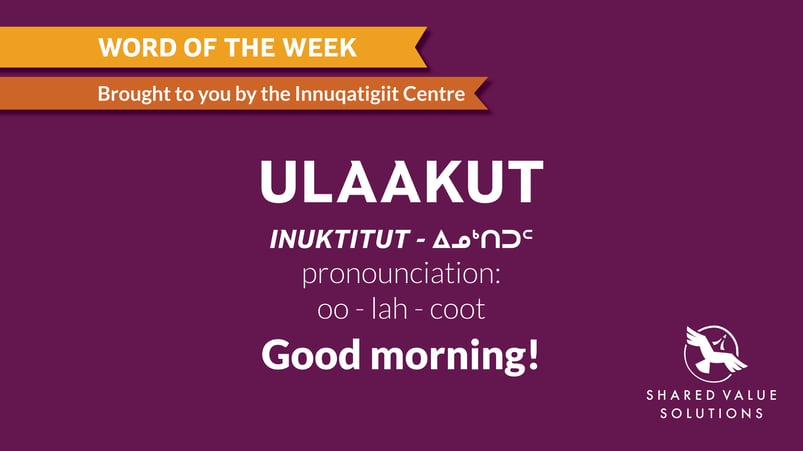 Like what you're reading? Want to receive it in your inbox every two weeks?
---
We are a Canadian B Corp, and we assist Indigenous Nations with support throughout regulatory processes surrounding major development projects like mines, hydroelectric facilities, transmission lines, highway expansions, oil and gas pipelines, natural resource transport applications and nuclear power.
We have deep context and experience behind the recommendations we provide, having worked for our clients on almost every major project in Canada over the last 10 years. For us, it's all about building long-term relationships with our clients. We want to get to know you and what you want to do so we can help you move your plans forward.
Core Services:

Impact Benefit Agreement Negotiation Support

Technical Reviews and Regulatory Process Support

Community and Economic Development Planning

Indigenous Knowledge and Land Use Studies

Environmental Monitoring

Guardians Program Development

Climate Change Readiness

GIS and Mapping

and a whole lot more...www.sharedvaluesolutions.com