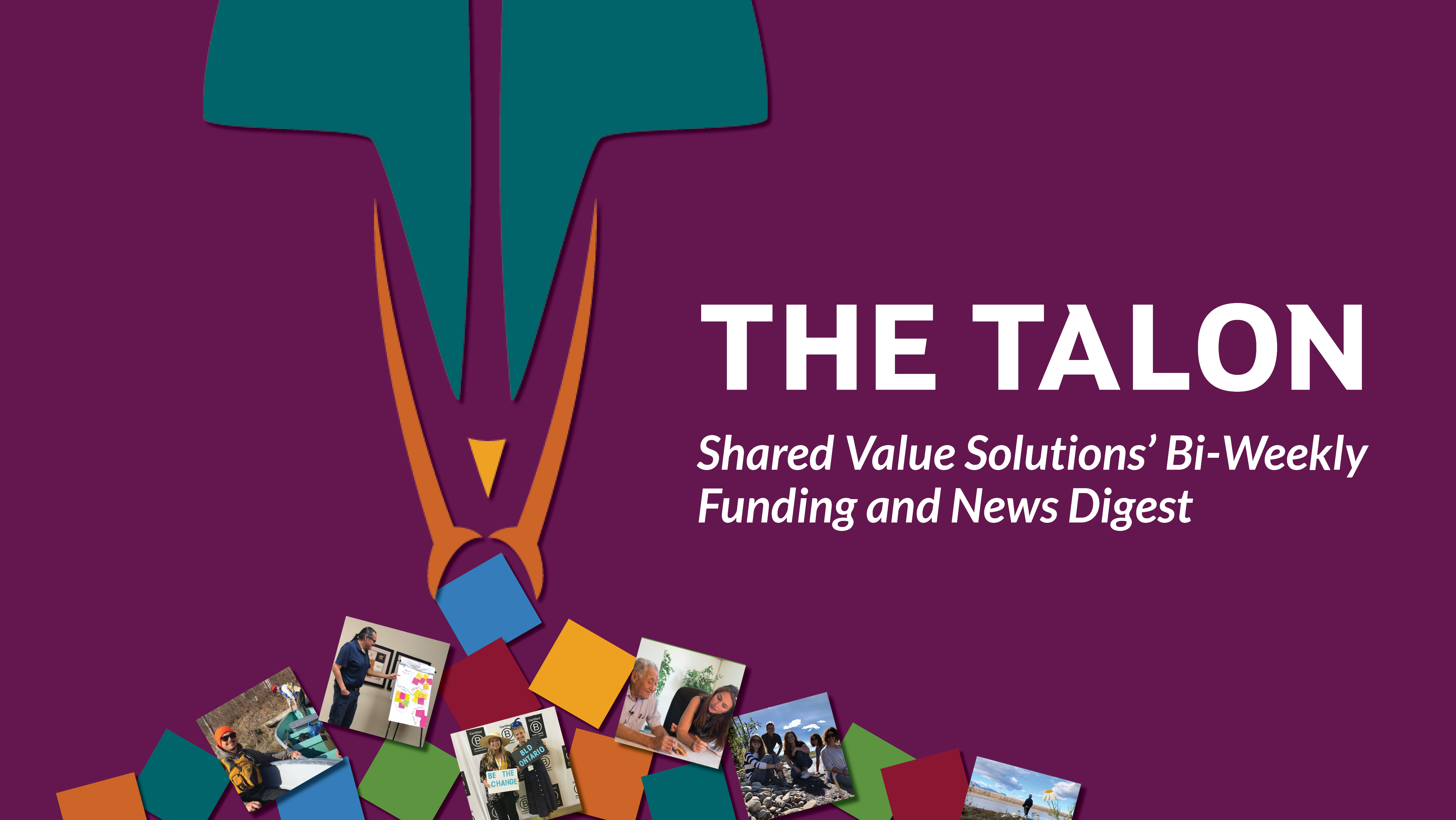 Welcome to Shared Value Solutions biweekly funding and news digest. We hope it finds you well.
In this edition, we are thrilled to present the second post in our new blog series on Environmental Monitoring:
Five Key Questions to Plan a Community-led Environmental Monitoring Program. Watch for posts on environmental monitoring programs we've helped support to inspire you as you make your own plans. We also feature a podcast roundup that features the work of Indigenous creators. Be sure to check out the latest from our job board and meet some of our newest team members. We share inspiring stories from across Turtle Island, as well as our usual round up of funding opportunities for you to check out. Stay well, everyone!
---
Special Announcement
New Blog Series: Environmental Monitoring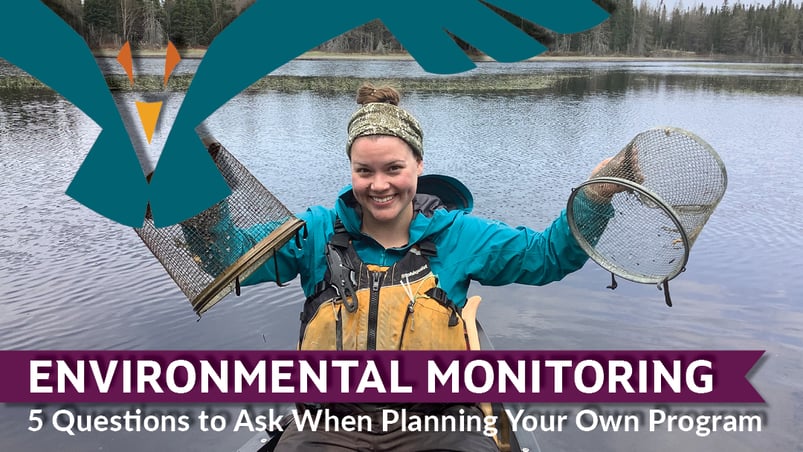 Welcome to the second post in our blog series that delves into the exciting world of environmental monitoring. Exciting, you may ask? Yes! At least our team sure thinks so. What better way to protect your lands and waters than to keep a deliberate, watchful eye on what matters? However, we get that creating an environmental monitoring plan can be daunting. Here are some key questions we often assist our clients in getting clear on:
What should we monitor?

Why should we monitor it?

When should we start?

What skills do we need?

How will we fund our program?
For this post we sat down with four experts on our science team — Senior Ecologist Jessica Ward, Environmental Scientist Alison Gamble, Aquatic Biologist Jody Duncan, and Aquatic Ecologist Jessica Batson — to answer these questions and more. Read on to find out what they have to say!
In Our Blog
Amplifying Indigenous Voices: Podcast Edition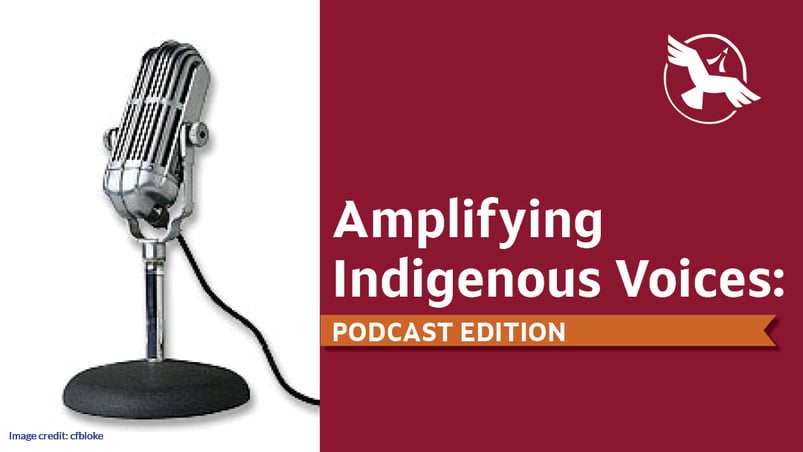 Lately, Indigenous voices have taken the world of digital media by storm. Indigenous creators are picking up the microphone to tell their stories: stories of reconciliation, struggle, and hope; untold stories; fresh perspectives; and much much more. With the popularity of podcasts and the potential to reach large audiences, this method of amplifying Indigenous voices has unlimited promise and we are loving every minute of it.
As part of our commitment to Reconciliation, we strive to support and highlight the work of Indigenous creators. This post contains a list of podcast suggestions from our team members and others from our "Must Listen" list. Check them out!
Special Events
2022 Virtual Indigenous Conference on Cumulative Effects
ICCE Virtual Conference
Cumulative Effects: A Health and Well-Being Perspective
March 1-2, 2022
The conference will focus on the importance of considering communities and individuals health and well-being to effectively understand and address cumulative effects issues. Speakers from coast to coast to coast will explore, from an Indigenous point of view, the links between a healthy environment and healthy communities that are in constant evolution over time and space. They will discuss topics like the social, cultural, and environmental components of health and well-being and how they relate to cumulative effects' preoccupations.
Be part of the cross-continental conversation on #Indigenous-led solutions to reaching #Net-Zero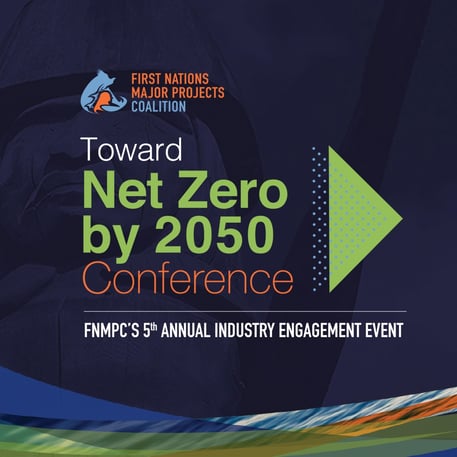 Canada and the USA must achieve a net zero carbon neutral state by 2050 or risk catastrophic consequences. Achieving net zero by 2050 means that our economies ideally emit no greenhouse gases or are carbon neutral by off­ setting any emissions that have not been eliminated, including actions such as planting trees or using carbon capture technologies that can capture carbon before it is released into the atmosphere. However, to reach Net Zero by 2050, we will require:
$5 trillion of new clean energy projects and related infrastructure like transmission lines;

up to 14 times more electric vehicle (EV) battery minerals like nickel, iron ore, and other commodities ($1 trillion);

new sustainable finance standards, practices and tools to fund the energy transition, mining, and related infrastructure, and;

new continent-wide coordinated energy policies and regulations.
Can we save the planet's atmosphere without destroying Indigenous lands, cultures, and societies along with our shared environment? Can we all be smart, environmentally, and socially, as well as prosperous without trading one problem for another?

On April 25 – 26th, 2022, the First Nations Major Project Coalition, in partnership with First Peoples Worldwide, will host Indigenous leaders, industry experts, policymakers, and investors across Canada and the US to highlight carbon reducing examples that are either Indigenous-led or have strong potential for industry-government-Indigenous partnership.
Be sure not to miss out on this last week to register early bird tickets to this must-attend event.
Nominations: INDIGENOMICS 10 TO WATCH LIST 2022
The Indigenomics 10 to Watch List demonstrates excellence, innovation, leadership and committed action towards the growth of the Indigenous economy. The annual list highlights Indigenous businesses, partnerships, ventures, economic development corporations, governments, investors and initiatives that are innovating in growing the $100 billion dollar national annual Indigenous economy.
10 To Watch Criteria:
Nominee can be an initiative, program, government, investment, partnership, economic development corporation or entrepreneur that demonstrate direct business benefits to Indigenous businesses or communities.
Letters of nomination, and completion of the online form are due March 1, 2022.
Indigenous Funding Programs
Here are some opportunities to check out:
The Impact Assessment Agency of Canada funding for Impact Assessment's Conference Inclusiveness Bursary (CIB) program
Funding is available to support in-person participation by Indigenous Peoples of Canada in the IAIA's annual conference from May 4-7, 2022 in Vancouver, British Columbia.
Funding applications are due by March 7, 2022. For more information on the Conference Inclusiveness Bursary, including what expenses it may cover and how to apply, please visit IAIA Conference Inclusiveness Bursary Program.
The theme of IAIA22 is "Confidence in Impact Assessment: Policies, partnerships, and public involvement." Over 1,000 delegates from 80+ countries are expected to participate in IAIA22, both in person and virtually. It is the only international, interdisciplinary educational conference dedicated to advancing the art and science of impact assessment. For more information about why you may want to attend IAIA22, click here.
Indigenous Centre for Cumulative Effects (ICCE) Call for Cumulative Effects Proposals in Indigenous Communities

The Indigenous Centre for Cumulative Effects (ICCE) is calling for proposals from Indigenous communities who are engaged in cumulative effects assessment, management or monitoring projects regarding environmental, cultural, social, or health impact on their land, water or air now and in the future. Projects and baseline studies that help build and enhance the scientific and technical capacity of Indigenous communities for cumulative effects management, monitoring and assessment in their territories are eligible. * Please note that ICCE is looking for short-term one-year Community Funding Proposals. The level of funding for each project will be determined on a case-by-case basis up to a maximum of $175,000.00. Applications due by midnight PST (Pacific Standard Time) February 21, 2022.

Opportun

ities Round-up:
Creating, Knowing, and Sharing – Short Term Projects. The

Short-Term Projects component

of Creating, Knowing and Sharing funds First Nations, Inuit and Métis professional and aspiring artists, cultural carriers, arts/cultural professionals, groups, collectives and arts/culture organizations. Grants provide support for any combination of eligible Creating, Knowing and Sharing activities for projects lasting up to 12 months. This funding provides up to $100,000 of support. Deadline: March 16 2022.


Museum Assistance Program - Digital Access to Heritage Funding.

This funding is part of the Museums Assistance Program (MAP) which is intended to support the digitizing of collections, development of digital content and building capacity in these areas. One of the eligible groups are Indigenous governing bodies, or Indigenous organizations that have a mandate to preserve and support Indigenous heritage. It provides up to $300,000 of yearly funding to support digital access to heritage collections. Deadline: March 1, 2022.

The Indigenous Community Capital Grants Program (ICCGP) funds the development of community capital projects that contribute to a sustainable social base and support economic participation in Indigenous communities, both on and off reserve. Recently, the Government of Ontario announced an additional $3 million for capital projects across the province. Deadline: February 18, 2022.

Aboriginal Participation Fund - Advanced Exploration and Development Support Sub Stream Funding up to an annual maximum of $15,000 for a one-year term is available to Aboriginal communities in Ontario in areas of high mineral development activity. Rolling deadline.

Climate Change and Health Adaptation Program

is designed to build capacity for climate change adaptation by funding community-designed and driven projects. This program funds First Nations and Inuit communities' efforts to build capacity to adapt to the health impacts of climate change.




Through the "Green Jobs in Green Spaces" funding program, Project Learning Tree Canada can provide a

50% wage-subsidy to support sustainability-focused youth employment

in the forest and conservation sectors.

TELUS Community Grants for Indigenous Led Solutions Indigenous

Communities Fund provides flexible grant funding up to $50,000 to Indigenous-led programs supporting Indigenous Peoples in Canada. Funding is available for projects focused on, but not limited to: health, mental health and well-being; access to education and resources; community building and enhancement; language and cultural revitalization; Inter-community sharing of cultural stories. 2022 application deadlines are March 4, 2022 and October 14, 2022.



---
In The News
Researchers in B.C. could help save one of the world's most complex Indigenous languages|Global News
Sara Child and Caroline Running Wolf are working to preserve Kwak'wala, an endangered language spoken on the northeast coast of Vancouver Island and the adjacent mainland coast of the province.
Planning underway for Indigenous summer games in the N.W.T. this summer| CBC
After a steady stream of COVID-19 related cancellations, Aboriginal Sport Circle NWT is gearing up for its first Indigenous Summer Games, in person, this summer in Yellowknife.
Mikisew Cree celebrate expansion of Kitaskino Nuwenëné Wildland Provincial Park| CBC
'It makes me feel good that I leave [the park] as the chief of today for the future generations'
---
SVS eBooks for Download: Collect them all!
Check out our collection of informative eBooks that are available for free download:
Harnessing the Power of Maps

Channeling the Wisdom of Indigenous Knowledge

Pandemic-Inspired Research Innovations

I

ndigenous Planning Cheat Sheet

Indigenous Business and the Resource Sector

Indigenous Planning Starter Kit

Indigenous Guardians and Development
Still Available: Free Emergency Consultation Department Support During COVID-19 from SVS
First Nations are reporting that, even in the midst of a pandemic that has many band offices closed, resource development proponents continue to send referrals to move projects forward. We have ideas on how to support. Get in touch.
---
SVS News
Meet Laura Sayers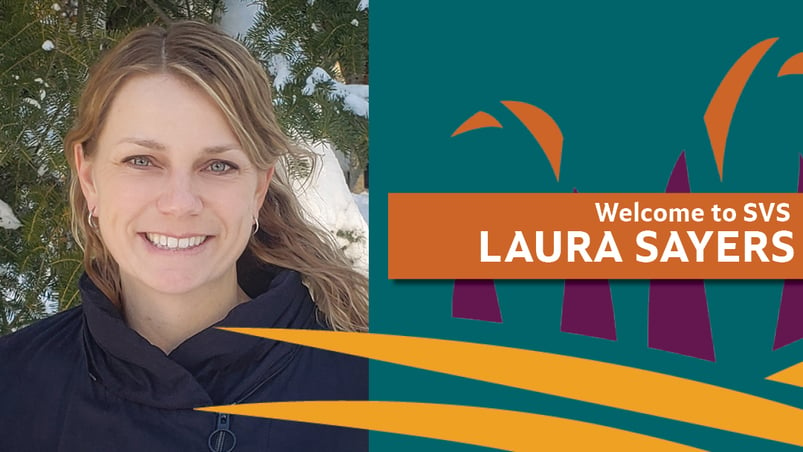 Introducing one of our newest team members, Laura Sayers who joins SVS as a Senior Consultant. Laura strives to support clients with collaborative land stewardship practices, responsible development, and informed decision-making. She values the importance of community-led initiatives, communication, and relationship building. She believes in the concept of "stewardship of the lands for future generations." This idea motivates her work.
SVS is Hiring!
From coast to coast to coast, our team at Shared Value Solutions is busy
working with our First Nations, Métis and Inuit clients - and we are looking to fill the following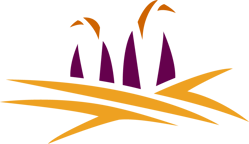 positions:
In the spirit of reconciliation and diversity, we are committed to increasing our number of Indigenous employees. Please let us know in your application if you are First Nations, Métis or Inuit. And please let us know if you speak: French, Cree, Ojibway, Oji-Cree, Innu, or other languages that might be useful for this position! Please share these posts widely with your networks.
Reconciliation Circle Update
SVS's Reconciliation Circle was born out of our commitment to the TRC Calls to Action. As a company, Call to Action #92 is a place we can directly put our efforts. We see it as a place we can influence the culture and operations within our company and hopefully influence other companies with our examples. We are a team of Indigenous and non-Indigenous professionals who have seen and learned much on our journeys – and acknowledge that we have so much more to learn and to know.
SVS's Language Monday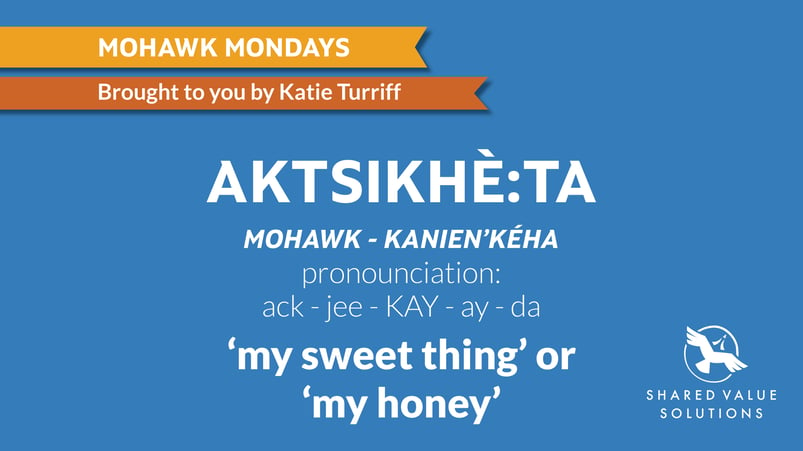 Like what you're reading? Want to receive it in your inbox every two weeks?
---
We are a Canadian B Corp, and we assist Indigenous Nations with support throughout regulatory processes surrounding major development projects like mines, hydroelectric facilities, transmission lines, highway expansions, oil and gas pipelines, natural resource transport applications and nuclear power.
We have deep context and experience behind the recommendations we provide, having worked for our clients on almost every major project in Canada over the last 10 years. For us, it's all about building long-term relationships with our clients. We want to get to know you and what you want to do so we can help you move your plans forward.
Core Services:

Impact Benefit Agreement Negotiation Support

Technical Reviews and Regulatory Process Support

Community and Economic Development Planning

Indigenous Knowledge and Land Use Studies

Environmental Monitoring

Guardians Program Development

Climate Change Readiness

GIS and Mapping

and a whole lot more...www.sharedvaluesolutions.com