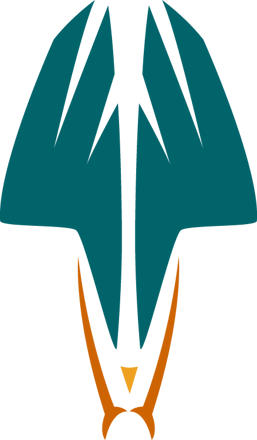 Welcome to Shared Value Solutions' biweekly funding and news digest. We hope it finds you well.
This week we are excited to announce the release of our latest eBook. We have been sharing blog posts in our series, Indigenous Knowledge Matters over the past several months and now they are all together for download in a handy eBook. We also announced that we are hiring for four positions so check out the SVS News section for more information.
Read on for our usual roundup of interesting new funding opportunities and inspiring stories from across Turtle Island. Have a safe and happy holiday season!
---
eBook Release: Channeling the Wisdom of Indigenous Knowledge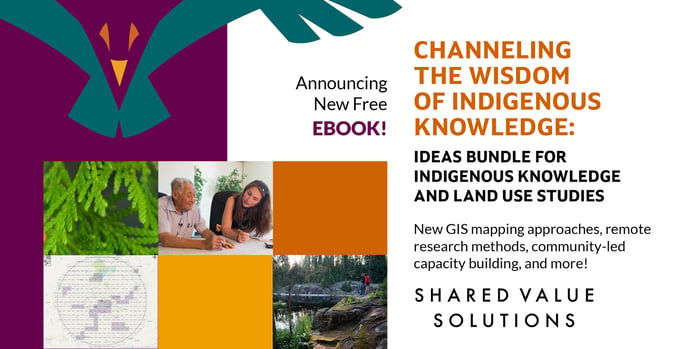 We have bundled a collection of our most popular posts from the blog series, Indigenous Knowledge Matters, into the newest volume in our popular eBook collection. This eBook explores ways Indigenous Nations have used Indigenous Knowledge studies (also called Traditional Knowledge, Land Use and Occupancy Studies and Traditional Ecological Knowledge) to
Assert jurisdiction
Leverage influence in regulatory processes and Impact Benefit Agreement (IBA) negotiations,
Further stewardship and cultural revitalization efforts, and
Build capacity
Indigenous Funding Programs
Here are some opportunities to check out:
Funding for Mineral Development Advisor
MENDM has funding available for Indigenous communities to hire a mineral development advisor for a period of three years (with maximum funding of up to $130,000 per year), to assist in the regulatory consultation process. This assistance would include the review of exploration permit applications, closure plan and closure plan amendments and Environmental Assessments. Eligibility is dependent upon the amount of mining activity each community experiences. Applicants must have received 10 or more exploration plans or permit applications in the previous fiscal year (April 1 to March 31) or are engaged in reviewing two or more closure plans, closure plan amendments, or mineral development-related environmental assessments. Applications are accepted on an on-going basis.
Opportunities Round-up:
The Nuclear Waste Management Organization NWMO released a draft planning framework for the transportation of used nuclear fuel, and are seeking feedback and input on the framework over the coming months.
CRE's Centre for Indigenous Policy and Research has launched a second round of Indigenous youth research grants.
DFO is inviting comment on provisions that they could address in a new Aquaculture Act. Deadline for input is January 15, 2021.
The MNRF

is asking for comments on the Ogoki Forest Management Plan including comments on the draft Forest Management Plan and contributions to the background information to be used in planning. Deadline is January 4th, 2021.

The Aboriginal Consultation and Environmental Services (ACES) unit at Infrastructure Canada (INFC) is seeking assistance with its determinations of Infrastructure Canada's Aboriginal Consultation and Environmental Assessment obligations for INFC funding programs.

Funding provided by the Impact Assessment Agency of Canada (the Agency) is now available to help the public and Indigenous groups participate in the potential federal impact assessment for the proposed Value Chain Solutions - Heartland Complex Expansion Project, located in Alberta's Industrial Heartland, about 18 kilometres northeast of Fort Saskatchewan.

The Ministry of Environment, Conservation, and Parks (MECP) is seeking input on draft guidance to help manage water taking in areas where water quantity is a concern and where there are competing demands for water. MECP are also proposing to revoke the interim guidance once updates to Ontario's water taking program are in place, aligned with the end of the bottled water moratorium on April 1, 2021. The Public comment period is open from December 7 to February 5.

The Ministry of Natural Resources and Forestry is proposing changes to Ontario's Far North Act (2010) to "refocus the Act, while retaining provisions that allow for joint land use planning with all First Nations in the Far North." The proposed changes, if approved, would amend or delete provisions that are perceived as hindering economic development; and enhance certain provisions that encourage collaboration between Ontario and Far North First Nations on land use planning.
---
News Digest
Pilots soar into history as Manitoba's 1st female Indigenous medevac team | CBC
Shlachetka and Beardy honoured by attention and hope it encourages other women to follow their path.
First Nations trio is 1st all-women training crew for Indigenous flight school | CBC
For the first time in an Indigenous flight program's history, the student, instructor and examiner are all First Nations women.
New study suggests indigenous practices help revitalize pacific salmon fisheries| phys.org
A new study suggests Indigenous practices can help revitalize pacific salmon fisheries struggling with climate variability, declining fish populations, and a lack of sustainable fishing opportunities.
After evacuating twice over tainted water, Neskantaga residents plan their return home|CBC Indigenous
Chief blames the community's chronic water problems on a bureaucracy built to 'oppress First Nations'
Freezers arrive in Nunavut to store Moderna COVID-19 vaccines | Nunatsiaq
Nunavut's Department of Health is preparing for Moderna's COVID-19 vaccine.
---
SVS Ebooks for Download: Collect them all!
Check out our collection of informative eBooks that are available for free download:
Channeling the Wisdom of Indigenous Knowledge

Pandemic-Inspired Research Innovations

I

ndigenous Planning Cheat Sheet

Indigenous Business and the Resource Sector

Indigenous Planning Starter Kit

Indigenous Guardians and Development
Still Available: Free Emergency Consultation Department Support During COVID-19 from SVS
First Nations are reporting that, even in the midst of a pandemic that has many band offices closed, resource development proponents continue to send referrals to move projects forward. We have ideas on how to support. Get in touch.
---
SVS Update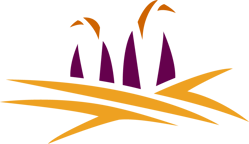 We're hiring!
Shared Value Solutions (SVS) has four job openings right now:
Environmental Scientist
Fisheries Biologist
Wildlife Biologist
Water Resources Specialist
While our head office is in Guelph, we have Indigenous and non-Indigenous staff all over the country, working remotely. COVID has made it even more clear how possible it is to work for SVS from anywhere, so we're open to applications from all across the country.

We are also open to various levels of experience, from new professionals to people who are seasoned in their careers, so if you know someone with training in environmental science, biology, or water resources, please pass this email along. We believe our company is a place to work, learn, and grow and we value the skill, knowledge, and experience of Indigenous applicants. These positions offer an opportunity to make a difference with First Nations, Metis and Inuit communities.
Like what you're reading? Want to receive it in your inbox every two weeks?
---
We are a Canadian B Corp, and we assist Indigenous Nations with support throughout regulatory processes surrounding major development projects like mines, hydroelectric facilities, transmission lines, highway expansions, oil and gas pipelines, natural resource transport applications and nuclear power.
We have deep context and experience behind the recommendations we provide, having worked for our clients on almost every major project in Canada over the last 10 years. For us, it's all about building long-term relationships with our clients. We want to get to know you and what you want to do so we can help you move your plans forward.