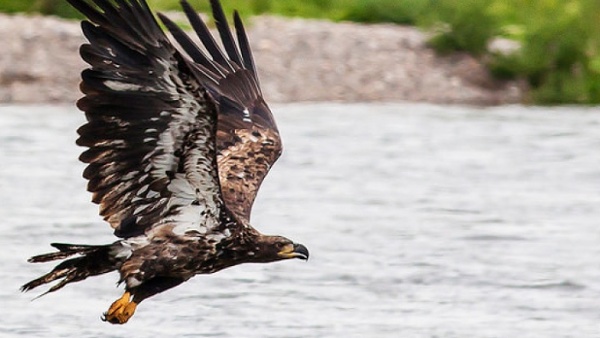 Read on for updates on Indigenous funding programs, precedent setting impact benefit and resource management agreements, and stories of prosperity, jurisdiction and stewardship in action.
Indigenous Jurisdiction
Indigenous nations are the Guardians of all resource development in their territories - a reality development companies are at long last beginning to understand. What we are seeing in our work with Indigenous clients from coast to coast to coast is a trend towards leveraging IBAs and related agreements to help build the Guardians programs that then play a crucial role in monitoring the lands and waters development projects might affect. Our new eBook, Indigenous Guardians and Mining & Pipeline Projects: Tools to Protect What Matters, presents stories, ideas and lessons learned in our work over the past year or so that connect the themes of stewardship and resource development projects, exploring novel ways to protect what matters.
Indigenous Stewardship
As the world's ecological crisis becomes better understood, the boreal forest is becoming somewhat of a celebrity because of one jaw-dropping stat: the Canadian boreal represents 25 per cent of the planet's remaining intact forest, leading the world alongside the Amazon.
Australia has reached its international conservation commitments through Indigenous Protected Areas, creating 3,000 jobs in the process. Will Canada follow suit? Canada's Indigenous Guardians program is off to a tentative start, with the federal government last year announcing $25 million over five years for 40 pilot programs — a far cry from the requested $500 million in stable funding, which would pay for about 1,500 Guardians.
Indigenous Prosperity
This week, Greg Rickford, Minister of Energy, Northern Development and Mines and Minister of Indigenous Affairs, announced the government is launching a new Northern Ontario Internship Program. By removing the requirement that applicants be recent university or college graduates, Ontario looks to be aiming at a a wider variety of internships, including skilled trades, and addressing the unique needs of other in-demand jobs throughout the region.
Proponents argue the hydro link would wean part of the territory off its current reliance on shipped-in diesel, to a much cheaper energy source that better is for the environment. A fibre-optic cable would take households with dial-up speeds to broadband standard. The announced funding signals Ottawa is on-board with the idea, which has largely proceeded without federal involvement.
Want to receive updates like this directly to your inbox?
We are a Canadian B Corp, and we assist Indigenous communities with support throughout regulatory processes surrounding major development projects like mines, hydroelectric facilities, transmission lines, highway expansions, oil and gas pipelines, natural resource transport applications and nuclear power.
We have deep context and experience behind the recommendations we provide, having worked for our clients on almost every major project in Canada over the last 10 years. For us, it's all about building long-term relationships with our clients. We want to get to know you and what you want to do so we can help you move your plans forward.