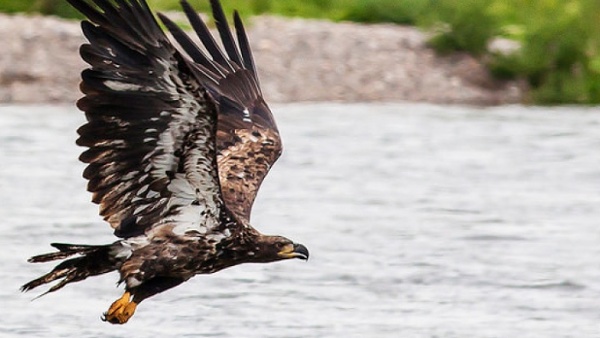 Read on for updates on Indigenous funding programs, precedent setting impact benefit and resource management agreements, and stories of prosperity, jurisdiction and stewardship in action.
Indigenous Prosperity
From a landmark court decision that put the brakes on the Trans Mountain pipeline expansion, to a Sixties Scoop settlement, to a renaissance in Indigenous languages, it was a groundbreaking year.
Twenty-one First Nations in northern Ontario have won a court case against the federal and provincial governments to increase their yearly annuities, which have not been raised in over 140 years.
Indigenous Jurisdiction
When Canada's Supreme Court ruled in October that Ottawa has no duty to consult with Indigenous people when drafting new legislation, a "magnitude 9.8 reconciliation quake" struck Canada, according to the good folk at Walking Eagle News. Did collaborative consent survive?
First Nation inclusion in mineral exploration deals move Manitoba mining into modern era: Lawyer Kate Kempton of OKT Law says having an exploration agreement, or an Impact and Benefit Agreement (IBA) once a mineable deposit is found, are "bankable assets" for mining companies. "The companies get absolute legal and financial certainty."
Indigenous Stewardship
"Boxes and boxes and boxes" of old audiotape and film that Bert Crowfoot bought for a buck, and has safeguarded for decades, are turning out to be a priceless trove of Indigenous stories, culture and language. "I care about our voices and, for me, Indigenous voices have been missing. I care that the next generation has an opportunity to hear and understand."
"Sure enough, the elders were right. Berries closer to the oilsands were different..." Alberta's Indigenous Wisdom Advisory Panel — a group charged with bringing Indigenous perspectives to environmental monitoring, and to "unite the white coats and the bush jackets" is so successful that the Alberta government is extending the model into fish and wetland projects.
Want to receive updates like this directly to your inbox?
We are a Canadian B Corp, and we assist Indigenous communities with support throughout regulatory processes surrounding major development projects like mines, hydroelectric facilities, transmission lines, highway expansions, oil and gas pipelines, natural resource transport applications and nuclear power.
We have deep context and experience behind the recommendations we provide, having worked for our clients on almost every major project in Canada over the last 10 years. For us, it's all about building long-term relationships with our clients. We want to get to know you and what you want to do so we can help you move your plans forward.