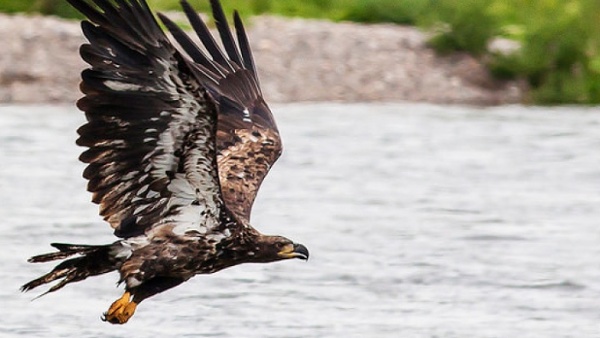 Read on for updates on Indigenous funding programs, precedent setting impact benefit and resource management agreements, and stories of prosperity, jurisdiction and stewardship in action.
Indigenous Prosperity
Prosperity: The Economics of Well-Being: Carol Anne Hilton: Indigenomics and Canada's $100 Billion Indigenous Economy (PODCAST)
This episode of the Economics of Well-Being features Carol Anne Hilton, one of the leading First Nations thinkers and leaders in Canada. Her concept of 'indigenomics' is gaining more attention in Canada and around the world. In 2018 she launched the Indigenomics Institute, the leading research, education, and engagement platform for supporting the rebuilding and design of Indigenous economies of Indigenous peoples worldwide. The Institute works to facilitate the realization of Indigenous modern political, economic, legal and community development objectives. Indigenomics is a dialogue and design platform to bring attention and focus to the growing Indigenous Economy; estimated to reach $100 billion in Canada in the years ahead. An Indigenous economic growth future is good for everyone and will bring new hope for all Canadians.
Prosperity: No beads, no feathers: Historical photos show strength, humour of Indigenous communities
Three years ago Paul Seesequasis, a writer, cultural activist and journalist, began sharing historical photos of Indigenous people on Twitter and Facebook. They were not the usual stoic images of people in beads and feathers posing with horses and tipis. The black and white photos were taken between 1920-1970, and are of Indigenous people wearing contemporary clothing doing everyday things. In many of the images, they are seen hunting, fishing, having family gatherings or simply posing with friends and family, having a laugh. Seesequasis, who is didn't think his Indigenous Archival Photo Project would reach beyond his own friends and family. But what started as a social media experiment has gone farther than he ever expected. It all began with something his mother, who is a residential school survivor, told him. "[She said] we know about all the difficult things that happened during those years but we didn't hear enough about how families kept together."
Prosperity: Alberta government invests $1M in library program to preserve Indigenous languages
The Alberta government is spending $1 million on a program at Calgary's new central library to preserve Indigenous languages.
Indigenous Jurisdiction
Did you get involved in Idle No More? Then you will be interested in Canada's official response to your environmental concerns - in the form of new legislation. Currently the Government of Canada is accepting participant funding applications from Indigenous Communities to provide input on the development of policy and guidance as well as the implementation of the new Impact Assessment Act. This is legislation that will impact Indigenous rights and interests for a long, long time. But it's key to act fast! Participant funding applications are due Monday January 28, 2019.
Read on for more information or feel free to contact us if you need support pulling together an application.
Jurisdiction: First Nations call on Ontario to fix unjust process threatening electrical transmission reliability
"The Government of Ontario needs to clean up a mess that was created by the previous government and grant NextBridge leave to construct the East West Tie Transmission Project," says Chief Peter Collins, Fort William First Nation
The six First Nations part of Bamkushwada Limited Partnership (BLP) have call on the Ontario Government to intervene and fix a broken process created by the Ontario Energy Board (OEB) and the previous Ontario government that ignores First Nations' rights and northern development pertaining to a necessary and important electricity transmission project planned for Northern Ontario. BLP has developed a relationship with NextBridge, the East-West of the East-West Tie Transmission Project that was awarded Leave to Develop by the OEB in 2012. In late December the OEB ordered that leave to construct the transmission line will go to the company that submits the lowest bid, without regard to legal rights of First Nations, or the real costs of this line. In a letter sent to the Premier, the Minister of Energy, Northern Development and Mines, the Minister of Indigenous Affairs, and the Minister of the Environment, BLP says it will be compelled to appeal the OEB's decision if the right to construct the line goes to Hydro One.
Jurisdiction: B.C. chief says First Nations preparing bid for Trans-Mountain Pipeline
"The best way for those who are worried about the environment is to have control over the thing you fear," says Chief Mike LeBourdais of the Whispering Pines First Nation, north of Kamloops. First Nations that support construction of the Trans-Mountain Pipeline expansion are close to making a bid for a stake in the project.
Indigenous Stewardship
Stewardship: Four Rivers Environmental Services Group of Matawa Kick-off New Water Stewardship Research Project
Four Rivers Environmental Services Group (Four Rivers) announced they will be working with the Matawa member First Nations on a national watershed research project as part of a first step in increasing capacity to actively steward over 300,000 square kilometres of watersheds within their traditional homelands. The Matawa Water Futures project is part of Matawa First Nations Management's nation building process returning to the governance and continued protection of the water.
Want to receive updates like this directly to your inbox?
We are a Canadian B Corp, and we assist Indigenous communities with support throughout regulatory processes surrounding major development projects like mines, hydroelectric facilities, transmission lines, highway expansions, oil and gas pipelines, natural resource transport applications and nuclear power.
We have deep context and experience behind the recommendations we provide, having worked for our clients on almost every major project in Canada over the last 10 years. For us, it's all about building long-term relationships with our clients. We want to get to know you and what you want to do so we can help you move your plans forward.