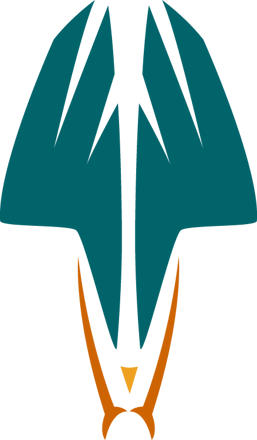 Keeping Our Client's Best Interests at the Forefront!
Welcome to Shared Value Solutions' biweekly funding and news digest!
This edition features a special section on what we are doing here at SVS to protect our clients and our employees during the COVID-19 outbreak along with some resources.
Read on for our usual:
A scan of Indigenous funding programs

Stories of prosperity, jurisdiction and stewardship in action

Recent SVS blogs, highlighting cutting-edge approaches to impact benefit agreements
Updates from the Reconciliation Circle
All comments and requests for content are welcome! We write this for you, our readers - so let us know what you want to hear about.
SVS's Response to COVID-19
At SVS, our key priorities are the health and well-being of our clients and our staff! In response to the COVID-19 outbreak we have taken several steps to keep our clients, our staff, and their families healthy and safe. We have published a blog that outlines how we are working with our clients and staff to do our part to limit the spread of the illness while continuing to deliver excellent service to our clients.
The blog also contains these resources that we hope you find helpful:
Health and Wellness Planning Resources
There are many resources available that can help communities plan and prepare for not only emerging issues, like COVID-19, but also for other health issues that can impact community well-being.
Shawanaga First Nation Covid-19 Community Handbook
Shawanaga First Nation has put out a helpful COVID-19 Community Handbook, full of useful graphic and information suitable for posting. Sharing with permission from the authors.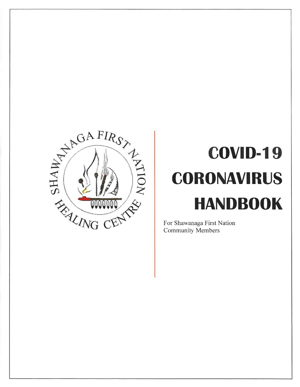 For Kids: Mighty Bubble, the hand washing hero
We also know from community health work we've done that getting kids to get excited about handwashing is important for stopping viruses and germs. Here's a link to a fun and catchy YouTube video some of us put together a few years ago for communities around Flin Flon, Manitoba - a kid's super hero named Mighty Bubble who shows kids how and when to wash their hands - developed with help from health and learning experts:
Communicable Disease Emergency Plan Template
The First Nations Health Authority in BC has produced an informative guide on developing a Health and Wellness Plan, which is a community-specific strategy that addresses health and well-being in a way that is grounded in their own values, culture, and traditions This tool kit includes a table of helpful activities to be used to develop or update a Communicable Disease Emergency Plan.
Lessons Learned from H1N1
The National Collaborating Centre for Aboriginal Health issued recommendations for pandemic planning, response, and communication in Indigenous communities based on lessons learned from the 2009 H1N1 influenza pandemic.
Indigenous Funding Programs
RISO Environmental Services (Aboriginal Set Aside)
Various Locations in Atlantic, NS, NB, PEI, NL (EA007-200650/A)
Set-Aside Program for Aboriginal Business
"This procurement has been set aside under the federal government's Procurement Strategy for Aboriginal Business (PSAB). In order to be considered, a supplier must certify that it qualifies as an Aboriginal business as defined under PSAB and that it will comply with all requirements of PSAB."
Canadian Nuclear Safety Commission - Notice of Public Hearing and Participant Funding
The Canadian Nuclear Safety Commission (CNSC) will hold a public hearing on June 17 and 18, 2020 to consider an application from Canadian Nuclear Laboratories Limited (CNL) to amend its waste facility decommissioning licence for the Douglas Point Waste Facility (DPWF).
---
News Digest
Celebrating Indigenous women who are reclaiming and revitalizing their languages
CBC News speaks with seven women who are making changes, both big and small, in their lives, communities, and nations when it comes to the reclamation, revitalization, and preservation of Indigenous languages.
'Substantial find" of Indigenous artifacts will close Fischer-Hallman for months
About 965 artifacts were discovered along with a longhouse and First Nation village during preliminary assessments between Bleams Road and Strasburg Creek, according to a new Region of Waterloo report.
First Nations coalition studies Ontario-Quebec natural gas project
Wahgoshig First Nation joins Quebec communities to reach engagement accord with pipeline company
Squamish Nation seeks to chart own path to real estate development
The project is just the start of a new development venture for the Squamish, which aims to generate revenue to cover programs and services for its community of 4,100 members.
---
SVS's Latest Blogs
CCAB's JP Gladu on Federal 5% Indigenous Procurement and Supply ChangeTM
Shared Value Solutions's Laura Taylor recently sat down with JP Gladu, CEO of the Canadian Council for Aboriginal Business (CCAB), to talk about what the federal 5% Indigenous Procurement means for the Indigenous economy - and all of Canada. We also asked about the CCAB's Supply Change initiative. Read on for this very good news story we all need to hear about!
We're Hiring! Join our Team!
From coast to coast to coast, our team at Shared Value Solutions is busy working with our First Nations, Métis and Inuit clients - and we need more support in our Guelph office! We are looking to fill the following positions:
Archaeologist/Cultural Heritage Specialist or Similar
Traditional Knowledge Researcher/Cultural Anthropologist or Similar
Indigenous Co-op Position
---
Reconciliation Circle Update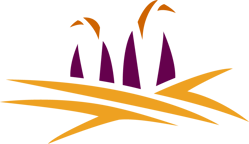 Over a year ago, a group of Indigenous employees came together to create the Reconciliation Circle at SVS. Our group has grown to include both Indigenous and non-Indigenous employees. Valuing the diversity of our team and striving for inclusion, for all employees, is at the root of why we do what we do.
Here's what we've been up to:
Two of our members began the process of exploring how to deepen understanding of cultural Protocols and communication with Elders and Chief and Council. This will be an ongoing learning process both with our members and with our clients.
Over the coming issues of The Talon, we'll be updating you with stories from the Reconciliation Circle - what we're up to, what we're talking about. Please share any ideas you might have for what we could get up to!
Like what you're reading? Want to receive it in your inbox every two weeks?
---
We are a Canadian B Corp, and we assist Indigenous communities with support throughout regulatory processes surrounding major development projects like mines, hydroelectric facilities, transmission lines, highway expansions, oil and gas pipelines, natural resource transport applications and nuclear power.
We have deep context and experience behind the recommendations we provide, having worked for our clients on almost every major project in Canada over the last 10 years. For us, it's all about building long-term relationships with our clients. We want to get to know you and what you want to do so we can help you move your plans forward.