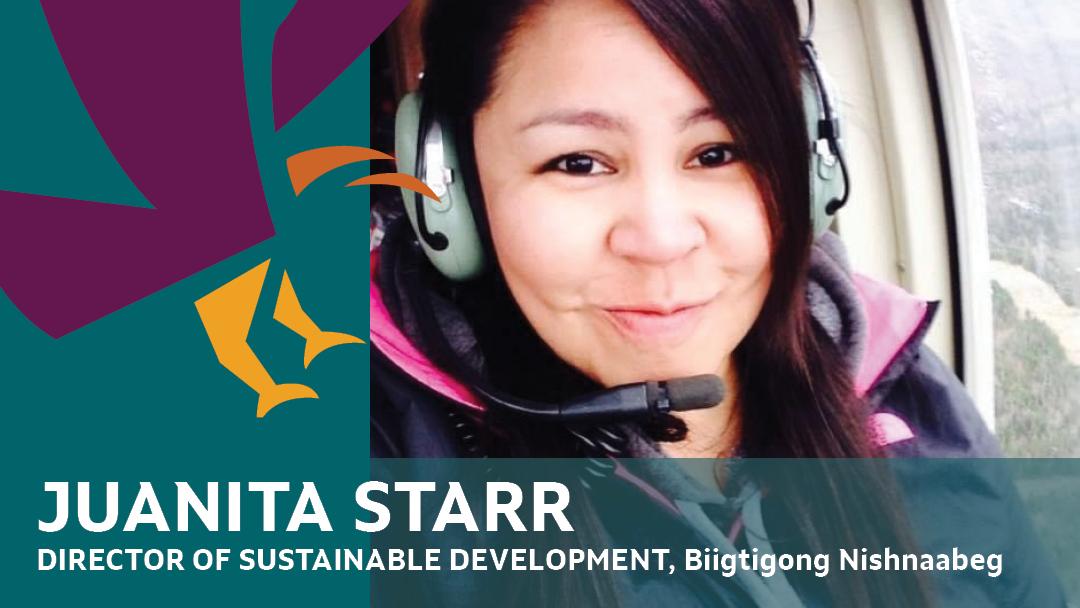 "It's not just a job. It's more than a job. It's home. How do we protect home for the future?"
Meet Juanita Starr, Director of Sustainable Development at Biigtigong Nishnaabeg First Nation, full time mom to son Tucker, and our November #WCW (Women Crush Wednesday!).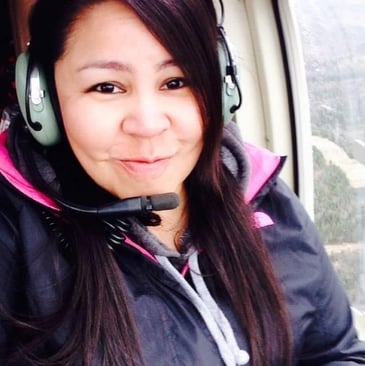 When talking to Juanita, you get the sense that Biigtigong Nishnaabeg is a tight knit and powerful community, made stronger by those who are working every day to make it better and better. Juanita is one of those people.
As a teenager, Juanita spent every summer working in the community, trying out every position available - from finance, to working in the healing centre - so that she could really figure out what her passion was. One of the best parts of those experiences were the strong mentors she worked alongside and the opportunity it gave her to evolve. While her strong work ethic was something instilled in her by all her family members, she said it was her grandfather who truly taught her the meaning of civic responsibility. That civic responsibility is something that guides her through her current day-to-day.
"Getting up and knowing that there's something that must be accomplished is what drives me (…) getting people out on the land, reconnecting to the land, creating something that brings that connection back."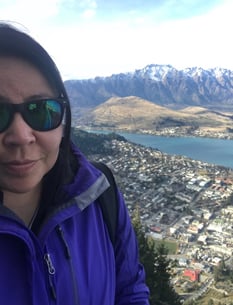 Biigtigong Nishnaabeg, which means "the place where the river erodes," is located along the Northern Shore of Lake Superior. For the last 40 years, the Nation has been fighting a land claim case, which is currently undergoing review at the Superior Court of Ontario. The community maintains that they were never signatories to the Robinson-Superior Treaty of 1850, making them holders of unextinguished Aboriginal Title. Juanita hopes to see that land claim settled in her lifetime. She believes that once it is settled, the community will have a good foundation for moving forward.
After completing a three-year Public Relations and Communications diploma, Juanita returned to the community with her skills and began working in the Nation's department of sustainable development. She began as a Lands and Resources intern where she was able to work on the Nation's land claim firsthand, cataloguing their land use through mapping and Traditional Knowledge studies.
Knowing their rights and their history has allowed Biigtigong Nishnaabeg members and staff to manage and create policies that are meaningful and practical for their communities. The plans that originate in the Lands department are guided by the Nation's traditional governance structures and foundational governance principles. They have moved away from federal drawn models for land use and management. Following the Nation's guiding principles allows them to strike a balance between environmental stewardship and the economic development needed to lead the community forward.
"Everything's interconnected (…) building the strong connection with the land, the pride in the land is part of our identity."
Now the director of the department, Juanita said her favourite thing about her job is blazing trails for her Nation, and providing that insight to others who may not have the same capacity to develop their land management plans. Her vision for the future? Expansion. She wants wildlife biologists and fisheries experts on staff and to have more youth in environmental and technical roles.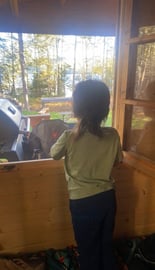 Most importantly, Juanita says the one thing that First Nations people need to do in order to be successful, is heal. She says, "You can't contribute if you are dealing with your own hurt and trauma." This belief is held in the concept of "Mino Bimaadiziwin." In their Ojibwe dialect this means "living a good life." To Juanita that also means healing from the land, making yourself whole in that perspective and protecting who you are. Her community has introduced workshops in snowshoe making, traditional cooking methods, bird trapping and basket making. For Juanita, that's a fun part of the job - learning together and teaching their children, so that they all become Knowledge Keepers.
Like what you're reading? Our WCW campaign is named for the women it features. The women we profile are at the forefront of their fields, all while balancing home life and the challenges of 21st century politics, environment, and reconciliation. And they are – quite frankly – crushing it. See some of our prior #wcw posts here: Erin Knight, Cheyenna Campbell, Kaitlin LIttlechild
Get more articles directly to you inbox in our biweekly news and funding digest:

We are an Canadian B Corp, and we assist Indigenous communities with support throughout regulatory processes surrounding major development projects like mines, hydroelectric facilities, transmission lines, highway expansions, oil and gas pipelines, natural resource transport applications and nuclear power.
We have deep context and experience behind the recommendations we provide, having worked for our clients on almost every major project in Canada over the last 10 years. For us, it's all about building long-term relationships with our clients. We want to get to know you and what you want to do so we can help you move your plans forward.
Impact Benefit Agreement Negotiation Support

Technical Reviews and Regulatory Process Support

Community and Economic Development Planning

Indigenous Knowledge and Land Use Studies

Environmental Monitoring

Guardians Program Development

Climate Change Readiness

GIS and Mapping
And so much more:

www.sharedvaluesolutions.com