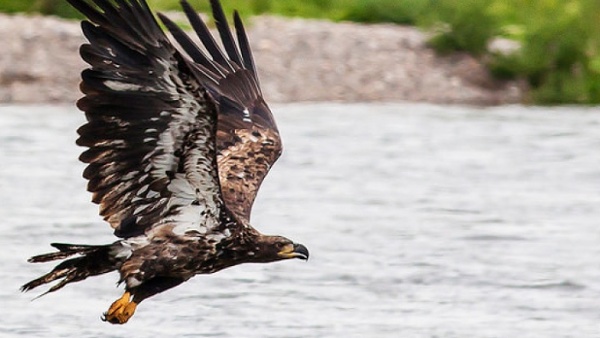 Read on for updates on Indigenous funding programs, precedent setting impact benefit and resource management agreements, and stories of prosperity, jurisdiction and stewardship in action.
Indigenous Funding Programs
This program supports the building of First Nations' capacity, knowledge and skills so First Nations communities are better prepared for and able to mitigate against disasters. The program will provide support to successful applicants for carrying out emergency preparedness and mitigation against natural disasters such as: flooding, landslides, tsunamis, and severe weather. Eligible activities including developing plans, conducting training, mapping, and increasing community awareness around how to respond to natural disasters. Applications are due on November 1, 2019.
The Province of Ontario is currently accepting applications to the Investing in Canada Infrastructure Program for the Community, Culture, and Recreation Stream. The Community, Culture and Recreation stream will support community infrastructure priorities across the province, improving access to and / or quality of community, cultural, and recreation priority infrastructure projects. Eligible infrastructure facilities include the constructing and/ or renovating of:
recreation facilities (e.g., hockey arenas, multipurpose recreation centres, playing fields)
cultural facilities (e.g., theatres, libraries, museums, cultural centres, civic squares, performing arts centres)
community centres / hubs (e.g., multi-purpose spaces that bring together a variety of different services, community centres including recreation facilities)
education and health facilities advancing Truth and Reconciliation Commission Calls to Action (e.g., funding for new and/or existing Indigenous healing centres, spaces in education facilities for traditional teaching/programming)
Applications are due on November 12, 2019 and projects must be complete by March 31, 2027.
This year the Intact Foundation is investing in organizations and communities that are developing practical and effective solutions that help people and communities adapt to and be protected from the impacts of climate change. There are three kinds of grants available:
Fostering ideas: Developing new ideas through research, peer support and/or skills development. (Term: 1-2 years)
Testing Concepts: Testing existing concepts to validate their impact and make necessary adjustments to create a viable solution. (Term: 2-3 years)
Scaling Projects: Scaling proven concepts to expand impact and reach. (Term: 2-3 years)
Funding allocations will be for a maximum of three years, with a total maximum grant of $400,000. Only one application per organization will be accepted. Applications are due on November 30, 2019.
Native Education College in BC offers a 9-month certificate program on Indigenous Land Stewardship focused in on how Indigenous knowledge can help address climate change. The one-year program at the college comes at a time when local governments and even the Intergovernmental Panel on Climate Change (IPCC) are saying that Indigenous knowledge is needed to combat climate change and its fallout. The program accepts 20 students per year and has plans to expand into an online offering in coming years.
Indigenous Stewardship
Over the past months, we've been exploring many facets of the planning process in our blog series (see below), and have gathered the most popular content into one nifty downloadable reference eBook.
Whether you are a Land Code community, thinking about becoming a Land Code community or just looking to develop a vision for how you want your community to grow and change while protecting what matters, we hope that the information in this eBook will help make sure your planning processes meet the unique needs of your community. As always, please let us know what you think of this content and what you'd like us to explore next. Enjoy!
Indigenous Jurisdiction
We are super pleased to announce that the third episode of the podcast gwayakotam (listening to the truth), is ready for your listening pleasure! This latest episode is on Reconciliation and Canada, a perfect thing to listen to on the heels of the federal election. Gwayakotam is a podcast series and community art project that explores the intersection between traditional stories that have been passed down through generations and the contemporary experiences of Aroland First Nation community members with the reconciliation process in Canada. This podcast was generously supported by Canada Council for the Arts.
B.C. has recently tabled a bill on Indigenous rights in the legislature, and if passed, the province will be the first in Canada to legally implement the United Nations Declaration on the Rights of Indigenous Peoples (UNDRIP). Since the province committed to the legislation more than a year ago, a team from the Ministry of Indigenous Relations and Reconciliation has been working with the First Nations Leadership Council to draft the historic bill. After the tabling of the bill B.C's Premier John Horgan stated, "This bill is critically important because Indigenous rights are human rights. We all want to live in a province where the standard of living for Indigenous Peoples is the same as every other human being in the province."
Where in the world is SVS?
Next week our team member Nikki Bakes will be in Ottawa for the Indigenous Bar Association annual conference from October 31 – November 2, 2019. Going to be there? We'd love to connect please feel free to reach out to Nikki or follow along on twitter with @SharedValueCA and the hashtag #IBAConference2019
Want to receive updates like this one directly in your inbox?
We are a Canadian B Corp, and we assist Indigenous communities with support throughout regulatory processes surrounding major development projects like mines, hydroelectric facilities, transmission lines, highway expansions, oil and gas pipelines, natural resource transport applications and nuclear power.
We have deep context and experience behind the recommendations we provide, having worked for our clients on almost every major project in Canada over the last 10 years. For us, it's all about building long-term relationships with our clients. We want to get to know you and what you want to do so we can help you move your plans forward.