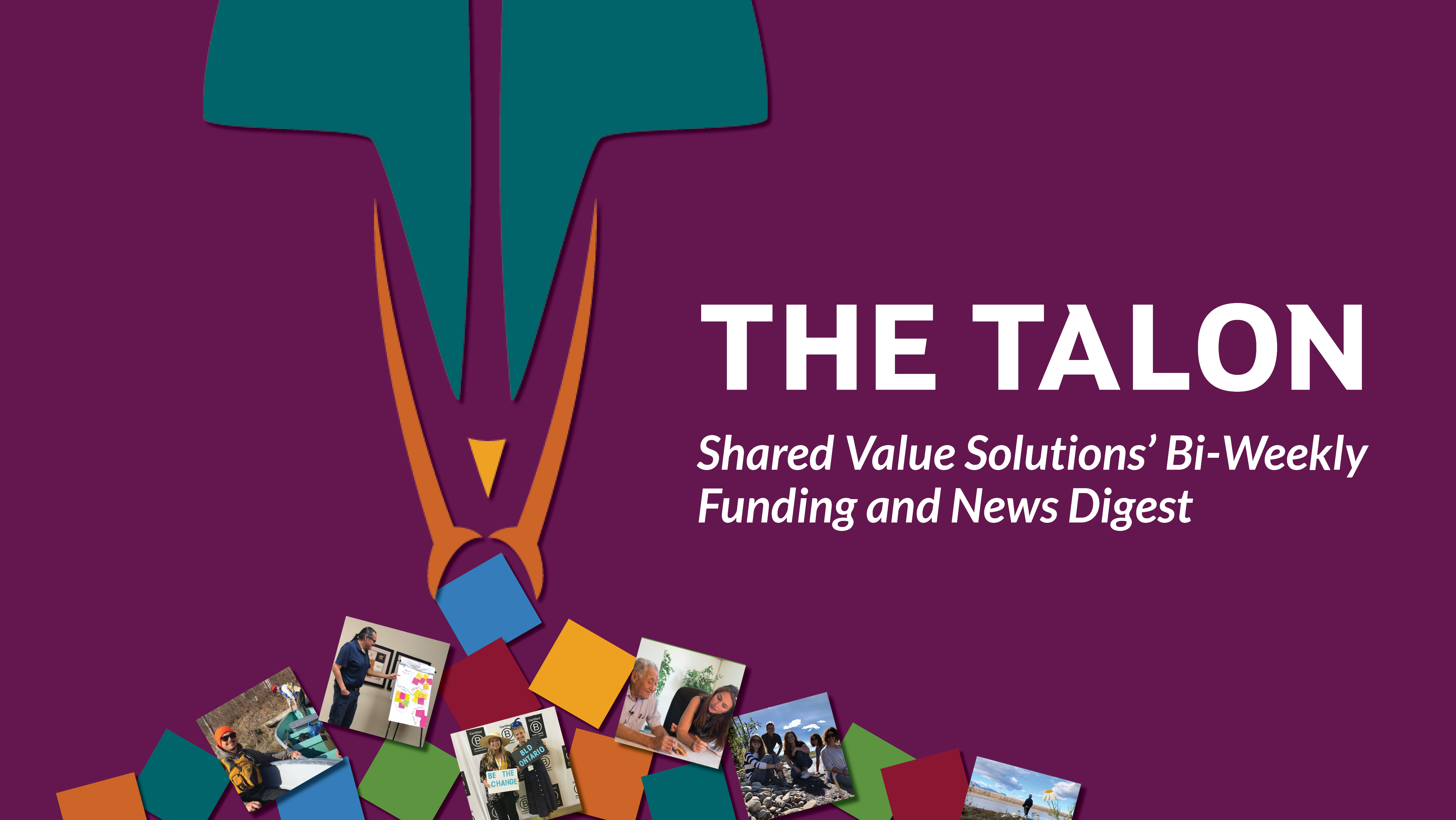 Welcome to the last Shared Value Solutions biweekly funding and news digest of 2021. We hope it finds you well.
In this special edition, we are thrilled to announce the release of our much-anticipated new ebook:
Harnessing the Power of Maps! Be sure to also read the final post in our GIS blog series that led up to this ebook. We also bring you a bonus edition of our annual Shop Indigenous gift giving guide. Be sure to check out the latest from our job board and meet some of our newest team members. We share inspiring stories from across Turtle Island, as well as our usual round up of funding opportunities for you to check out. Stay well, everyone and have a happy and safe holiday season!
---
Special Announcement
Announcing new eBook: Harnessing the Power of Maps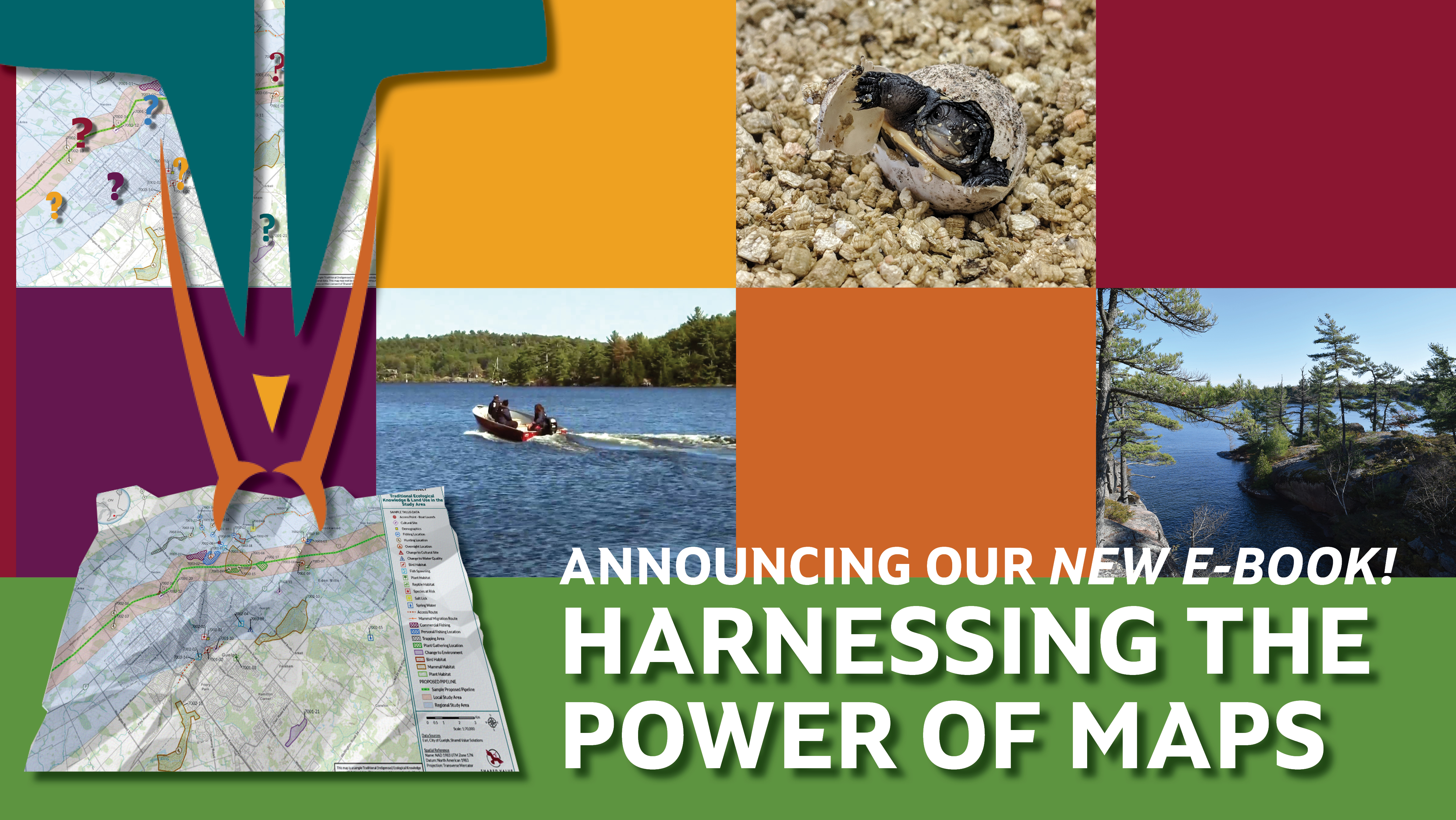 Do you work in the lands or consultation department? Are you part of your Indigenous Nation's planning or Indigenous Knowledge research, or are you part of the leadership team? Are you ready to be inspired by how Nations are leveraging mapping and GIS in innovative ways to protect their rights and interests? This eBook combines some nitty-gritty GIS basics and resource links with examples of these tools in action. Download it for free!
Having control over your maps of your territory and access to GIS tools allows you to do many things:
Assert jurisdiction

Further stewardship and cultural revitalization efforts

Leverage influence in regulatory processes and Impact Benefit Agreement (IBA) negotiations

Prepare for climate change

Plan for the future with confidence
In Our Blog
Eight Ways GIS is Helping Shawanaga First Nation Establish its IPCA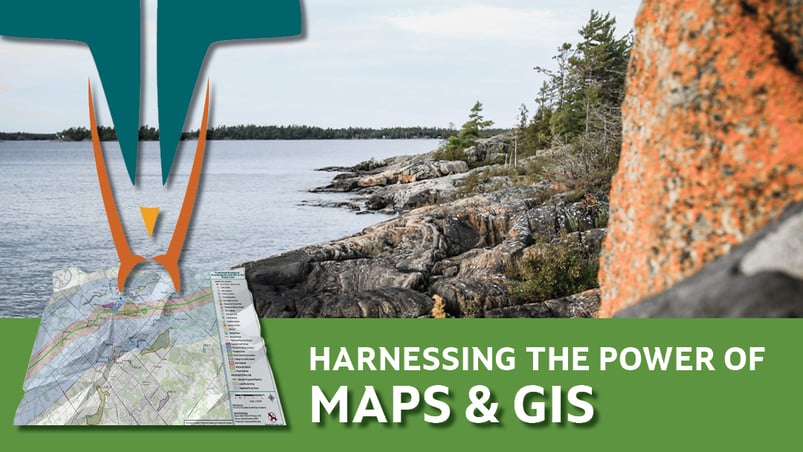 Welcome to the final post in our blog series that explores the power of mapping and GIS in supporting Indigenous Nations to advance their rights and interests. Over the series, we've explored everything from custom collector apps for land users to support land management decisions to Indigenous Knowledge mapping, Story Maps, cumulative effects mapping, and more. Today's story is an example of one project that combines many of these approaches. We hope it paints a clear picture of the power of GIS and mapping to help protect what matters.
More Shop Indigenous! A Bonus to our Annual Gift Giving Guide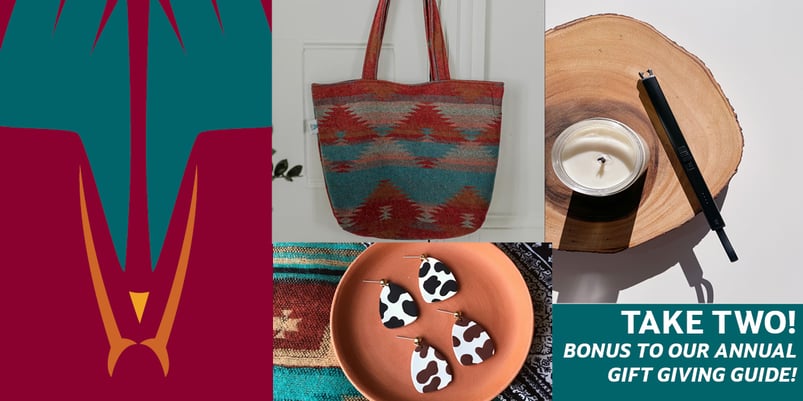 Welcome back to what has become an annual SVS holiday tradition - our Shop Indigenous Gift Giving Guide. We had so many amazing options this year that we put out a bonus edition. We love supporting Indigenous businesses as much as possible and how can we resist when the products are beautiful, unique, functional, and even delicious! When you shop for gifts this year…and who are we kidding, as you buy yourself a little something too…be sure to browse the sites of all these amazing businesses and artists! But be warned, you will fall in love over and over again with the skill, beauty, and creativity that shines through when you shop Indigenous!
Indigenous Funding Programs
Here are some opportunities to check out:
Call for Submissions: Indigenous Perspectives Case Studies
The Canadian Institute for Climate Choices would like to build on the momentum from its first case study series, and invites interested Indigenous independent researchers, Knowledge Holders, PhD and postdoctoral researchers, and consultants to apply to create case studies. These case studies will serve to broaden conversations about climate policy recommendations from an Indigenous lens.
Successful recipients will receive a stipend of $15,000 to complete their research.
Application Deadline January 5, 2022
Call for Proposals for First Nations Guardians Initiatives in 2022-2023 (Tiers 1, 2, and 3)
Funding is available for one fiscal year (2022-2023). Funds must be spent by March 31, 2023.
The maximum allocation per applicant for activities to be completed by March 31, 2023, is as follows:

Tier 1: $50,000/year
Tier 2: $175,000/year
Tier 3: $250,000/year
Application Deadline January 10, 2022
Nation Rebuilding Program Call for Proposals Now Open
The objective of the program is to support nation rebuilding efforts that will contribute to increased capacity at the larger Nation level. The provision of this capacity funding will promote:
the re-establishment of Indigenous Nations
an increase in the ability of Indigenous Nations to take on greater sectoral responsibilities, thereby facilitating a phased-in approach to self-determination and ultimately self-governance
an increase in the sense of unity within Indigenous Nations
identification and agreement among member communities on priorities for action and approaches to issues
a reduction in the duplication of the resolution of issues at the individual First Nation or Indigenous community level by working as a collective at the nation-level
Preference will be given to Indigenous nations representing multiple Indigenous communities.
Recipients eligible to receive funding under this program are the following:
Indigenous Nations entities (as self-defined and representing Nation-based collectives)
Nation member communities or member organizations on behalf of Nation entities
Section 35 rights-bearing Métis entities
National and regional Indigenous organizations
Self-governing Indigenous governments
Indigenous Priorities Granting Program
Flexible grants up to $50,000 for Indigenous-led organizations to support initiatives that encourage community inclusiveness, belonging, and healing. Vancouver Foundation is committing $750,000 to the Indigenous Priorities Granting Program (IPGP) to provide flexible, one-time grants to First Nation, Inuit and Métis communities, and Indigenous-led organizations operating in the lands now known as BC. Applications open November 15, 2021.
Guardians Funding
The Government of Canada announced $340 million in new funding over five years to support Indigenous-led conservation and stewardship. This investment includes more than $173 million for Guardians programs and over $166 million for Indigenous Protected and Conserved Areas (IPCAs). The funding is part of Budget 2021's $2.3 billion commitment to nature conservation.
Call for Proposals for 2022-2023 Habitat Stewardship Program for Aquatic Species At Risk
Established in 2000, the HSP provides funding for projects submitted by Canadians that contribute directly to the recovery of species at risk. To ensure the HSP is able to achieve its mandate to "contribute to the recovery of endangered, threatened, and other species at risk by engaging Canadians from all walks of life in conservation actions to benefit wildlife."
Opportun

ities Round-up:
Inuit Qaujisarnirmut Pilirijjutit

– Call for Proposal.

The purpose of the IQP, as an Inuit-led research and training program, is to enhance Inuit involvement and participation in research, build research capacity in Inuit communities, support innovate approaches to knowledge creation, and address Inuit community concerns and improve Inuit livelihood. A

pplications due January 6, 2022.




First Nations Adapt Program

supports community projects that build the capacity of First Nations south of the 60th parallel to address climate change impacts. Applications will be reviewed on an ongoing basis until all available funding is allocated.

Climate Change and Health Adaptation Program

is designed to build capacity for climate change adaptation by funding community-designed and driven projects. This program funds First Nations and Inuit communities' efforts to build capacity to adapt to the health impacts of climate change.

Nature Smart Climate Solutions Fund call for proposals for Indigenous organizations and communities to undertake Indigenous-led 'on the ground' projects for ecological restoration, improved land management, and conservation of wetlands, grasslands, agricultural lands and forests that result in reduced GHG emissions. Indigenous research and capacity building projects are also eligible so that nature-based climate solutions can be informed by both Indigenous and Western knowledge systems. Deadline is January 17, 2022.

Through the "Green Jobs in Green Spaces" funding program, Project Learning Tree Canada can provide a

50% wage-subsidy to support sustainability-focused youth employment

in the forest and conservation sectors.

Habitat Stewardship Program for Aquatic Species At Risk Call for 2022-2023 proposals. The HSP provides funding for projects submitted by Canadians that contribute directly to the recovery of species at risk. To ensure the HSP is able to achieve its mandate to "contribute to the recovery of endangered, threatened, and other species at risk by engaging Canadians from all walks of life in conservation actions to benefit wildlife."

TELUS Community Grants for Indigenous Led Solutions Indigenous

Communities Fund provides flexible grant funding up to $50,000 to Indigenous-led programs supporting Indigenous Peoples in Canada. Funding is available for projects focused on, but not limited to: health, mental health and well-being; access to education and resources; community building and enhancement; language and cultural revitalization; Inter-community sharing of cultural stories. 2022 application deadlines are March 4, 2022 and October 14, 2022.

Canadian Radio-television and Telecommunications Commission (CRTC) has launched a multi-phase process to co-develop a new Indigenous broadcasting policy with First Nations, Métis, and Inuit broadcasters, content creators, and audiences. Public consultations engagement sessions are upcoming to obtain a range of views from both Indigenous and non-Indigenous people on how the broadcasting system in Canada can best complement the broadcasting interests and needs of Indigenous Peoples moving forward. The CRTC offers several funding and support resources to Indigenous Broadcasters.
The Aboriginal Fund for Species at Risk is provided to support and promote the conservation, protection and recovery of target species and their habitats on Indigenous lands or lands where traditional food, social, and ceremonial activities are carried out. The Fund also supports engagement and leadership of Indigenous peoples in the conservation and recovery of the target species and their habitats. The Habitat Stewardship Program for Species at Risk is provided to support habitat projects that benefit Species at Risk and that prevent others from becoming a conservation concern. Deadline is January 25, 2022
Canadian Institute for Climate Choices (CICC) Call for Indigenous Climate Case Studies. Indigenous

researchers—including but not limited to independent researchers, Knowledge Holders, PhD and Postdoctoral researchers, and consultants— are invited to submit abstract proposals highlighting climate policy lessons specific to Indigenous communities across adaptation, mitigation and/or clean growth perspectives. Where possible, CICC encourages applicants to draw on traditional knowledge, two-eyed seeing or Inuit Qaujimajatuqangit. Case studies should be as narrowly scoped as possible and should seek to explore impacts, implications, and experiences connected to climate change, climate justice, and climate policy in specific times and places. A $15,000 stipend is provided to the successful applicants. Deadline is January 5, 2022.
---
In The News
Sask. First Nation welcomes back buffalo herd after 150-year absence|CTV News
A starter herd of 24 buffalo was gifted to the Cote First Nation and released on Monday, with help from Loko Koa, a group seeking to restore Indigenous culture and identity.
London's first Indigenous-led winter shelter program reconnects participants with culture| CBC
"We want to have an emphasis on traditional meals," said Terri King, a program manager with Atlohsa Family Healing Services. "Having wild rice, having game meat, having berries available for all of our participants."
Manitoba helping fund healing village for at-risk Indigenous women, girls|Global News
The Manitoba government has promised $3 million in funding to help build a healing village to help at-risk Indigenous women and girls.
---
SVS eBooks for Download: Collect them all!
Check out our collection of informative eBooks that are available for free download:
Channeling the Wisdom of Indigenous Knowledge

Pandemic-Inspired Research Innovations

I

ndigenous Planning Cheat Sheet

Indigenous Business and the Resource Sector

Indigenous Planning Starter Kit

Indigenous Guardians and Development
Still Available: Free Emergency Consultation Department Support During COVID-19 from SVS
First Nations are reporting that, even in the midst of a pandemic that has many band offices closed, resource development proponents continue to send referrals to move projects forward. We have ideas on how to support. Get in touch.
---
SVS News
Meet Jasmine Labelle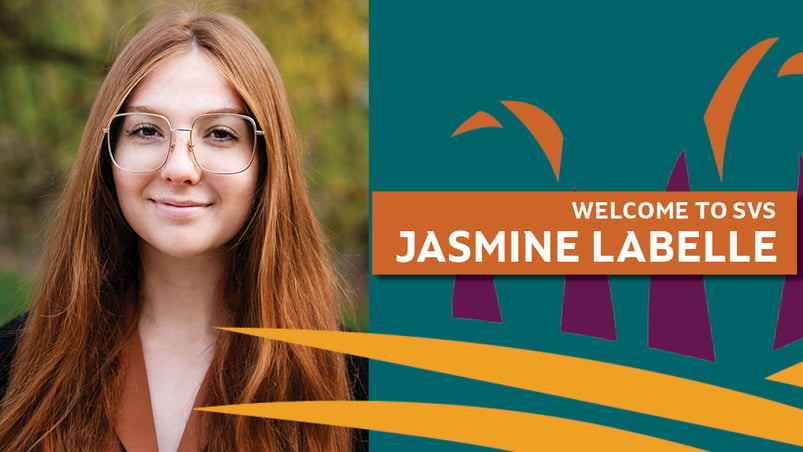 Introducing one of our newest team members, Jasmine Labelle, who joins SVS as a Junior Terrestrial Ecologist. She has a background in sampling, analysis, and monitoring of water, soil, and air quality; environmental assessments; drinking and wastewater treatment; and the fundamentals of navigating federal and provincial legislation.
Meet Shannon Petrie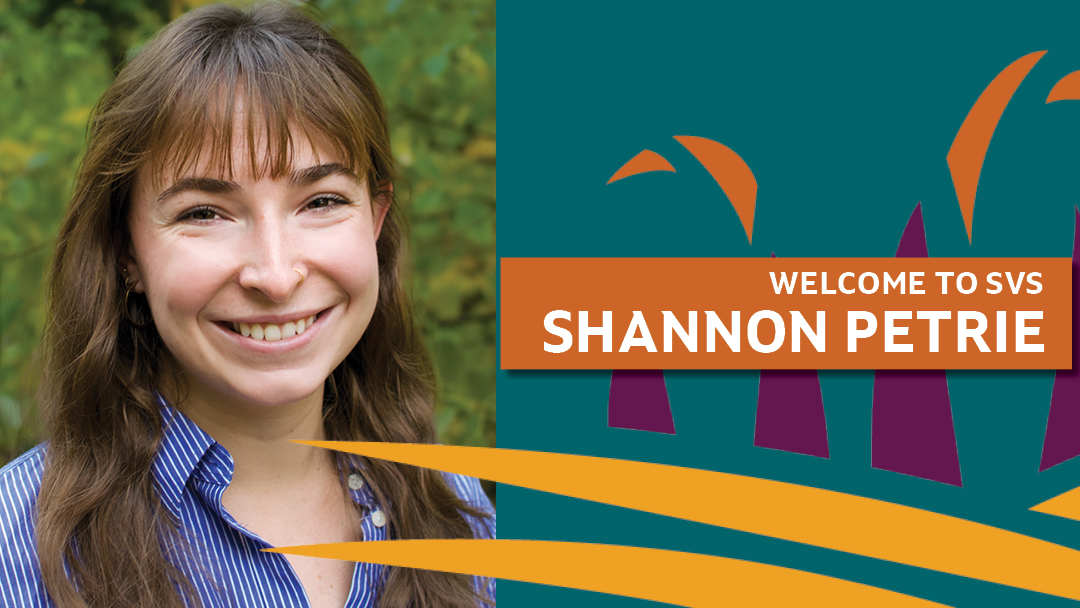 Introducing on of our newest team members, Shannon Petrie, who joins SVS as a Terrestrial Ecologist. She has a background working on projects involving ecological monitoring, fisheries management, wetland conservation, and species-at-risk surveying.
SVS is Hiring!
From coast to coast to coast, our team at Shared Value Solutions is busy
working with our First Nations, Métis and Inuit clients - and we are looking to fill the following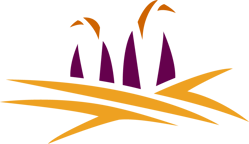 positions:
In the spirit of reconciliation and diversity, we are committed to increasing our number of Indigenous employees. Please let us know in your application if you are First Nations, Métis or Inuit. And please let us know if you speak: French, Cree, Ojibway, Oji-Cree, Innu, or other languages that might be useful for this position! Please share these posts widely with your networks.
Reconciliation Circle Update
SVS's Reconciliation Circle was born out of our commitment to the TRC Calls to Action. As a company, Call to Action #92 is a place we can directly put our efforts. We see it as a place we can influence the culture and operations within our company and hopefully influence other companies with our examples. We are a team of Indigenous and non-Indigenous professionals who have seen and learned much on our journeys – and acknowledge that we have so much more to learn and to know.
SVS's Language Monday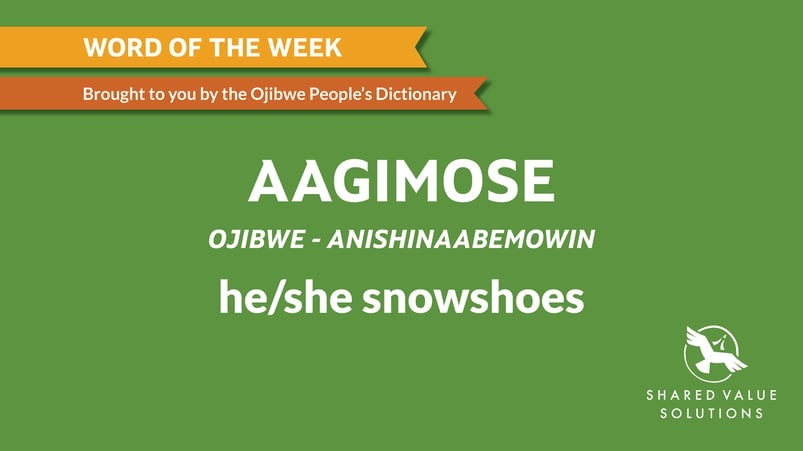 Like what you're reading? Want to receive it in your inbox every two weeks?
---
We are a Canadian B Corp, and we assist Indigenous Nations with support throughout regulatory processes surrounding major development projects like mines, hydroelectric facilities, transmission lines, highway expansions, oil and gas pipelines, natural resource transport applications and nuclear power.
We have deep context and experience behind the recommendations we provide, having worked for our clients on almost every major project in Canada over the last 10 years. For us, it's all about building long-term relationships with our clients. We want to get to know you and what you want to do so we can help you move your plans forward.
Core Services:

Impact Benefit Agreement Negotiation Support

Technical Reviews and Regulatory Process Support

Community and Economic Development Planning

Indigenous Knowledge and Land Use Studies

Environmental Monitoring

Guardians Program Development

Climate Change Readiness

GIS and Mapping

and a whole lot more...www.sharedvaluesolutions.com