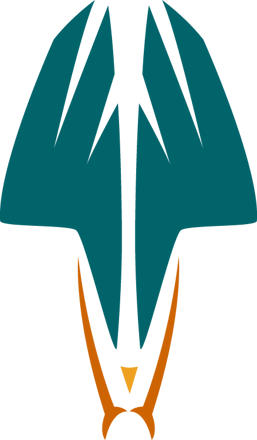 Welcome to Shared Value Solutions' biweekly funding and news digest. We hope this edition finds you well. Our hearts go out to everyone who is in isolation, or sick, or anxious about what will come next.
As this crisis intensifies, at SVS we are doing our damnedest to live out Don Richardson's favourite quote: "Good people do things for other people. That's it. The end." (Script from Ricky Gervais' After Life). This edition of the Talon highlights the initiatives we are involved with to help keep people safe while still upholding your rights and interests.
If you have resources, wisdom or requests to share, please send them to us and we will push them out through our channels.
Stay safe and well, everyone!
Supporting Indigenous Nations During COVID-19
We are witnessing an explosion of innovative solutions to fill the greatest needs. Here are some of the projects we currently have a hand in. Things are evolving hourly, so please contact us if you are interested in the status of any of these initiatives.
SVS Offering Free Emergency Consultation Support During COVID-19
When the cat's away...First Nations are reporting that, even in the midst of a pandemic that has many band offices closed, resource development proponents continue to send referrals to move projects forward. We can help.
Into the Right Hands: Conjuring a Hand Sanitizer Supply Chain to Indigenous Communities
When Aroland First Nation reported there was no hand sanitizer available across Northern Ontario, an army of problem solvers conjured a hand sanitizer supply chain to fill the need. A cooperative of small distilleries in southern Ontario has retooled to produce it, and with the help of SVS, Global Medic, Air Canada, FedEx, and Diageo, the first shipment of over 6,000 litres of hand-sanitizer will arrive in northern First Nations next week.
Read Toronto Star article on this story:
Indigenous Northern Communities are Short on Hand Sanitizer and Small Breweries are Answering the Call
SVS Partnering with Precision Biometrics to Bring Rapid COVID-19 Testing Device to Remote Indigenous Communities
Precision Biomonitoring and Shared Value Solutions have created a partnership to bring rapid COVID-19 test equipment to First Nations with serious health needs. With the ability to administer nine tests per hour at the point-of-need and deliver results in about 60 minutes, the 1.2 kg battery-operated, mobile COVID-19 test solution will help to increase testing speed and capacity.
www.covidhealth.ca Coordinating Efforts to Get PPE and Hand Sanitizer to Front Line Workers
Covidhealth.ca, a grass roots community-helping-community initiative out of the Waterloo region, is helping the distilleries coordinate their hand sanitizer production efforts (see above article), amongst many other great projects. Covidhealth.ca has recently launched their new Covid-19 Community Heroes Campaign to raise additional funds in the hopes that they can continue to support the many more people that need it. For more information see https://covidhealth.ca.
---
News Digest
'Protect your elders as they've protected you': Artists' COVID-19 posters target Indigenous communities
'Protect your elders as they've protected you': Artists' COVID-19 posters target #Indigenous communities - posters, which are free to download digitally, feature the work of Cherokee comic artist Roy Boney Jr., Super Indian creator Arigon Starr, as well as Diné (Navajo) artists Dale Deforest and Vanessa Bowen. More posters to come!
Social Distance Powwow
A social media movement is connecting powwow dancers, drummers, vendors and visitors from across North America, while respecting physical distancing practices amid the COVID-19 pandemic.
Watch the video of this amazing movement!
Indigenous in Canada Turn to the Land to Survive Coronavirus
Indigenous people describe leaving towns to live off the land, learning lessons about survival from elders.
Indigenous Peoples and COVID-19: Protecting People, Protecting Rights
The crew at First People's Law have provided a great article detailing ways to protect the health, well-being, and rights of you and citizens of your community in times of COVID-19.
Keeping Up with environmental obligations in the time of COVID-19
Has the current pandemic left you and your lands, resources, and consultation department wondering what environmental protections and obligations MUST be upheld in these times and which ones may be on pause. This guide from Gowlings outlines what obligations must be maintained and which ones you may see on pause.
What You Need to Know if You're an Indigenous-owned Business Impacted by COVID-19
Are you an Indigenous entrepreneur or business owner wondering how to respond to impacts of COVID-19? This guide from our friends at Olthius, Kleer, Townsend LLP outlines aspects of the federal government's Economic Response Plan that may help you and your business in these times.
Can my Indigenous Government or Organization Use the New COVID-19-related Federal Programs for Employment and Unemployment?
Are you part of an Indigenous government, organization, or band administration left wondering if you can access any of the COVID-19 related employment and unemployment supports? This guide from OKT LLP outlines key information for you to know when looking into these programs
---
Indigenous Funding Programs
We get that your plate is likely more than full at the moment, but here are some opportunities we didn't want you to miss out on.
---
Reconciliation Circle Update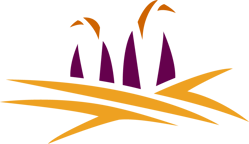 Over a year ago, a group of Indigenous employees came together to create the Reconciliation Circle at SVS. Valuing the diversity of our team and striving for inclusion, for all employees, is at the root of why we do what we do.
Elder Wisdom:
In these difficult times, we received some beautiful wisdom from Elder Marilyn Capreol from Shawanaga First Nation:
"If you are ever feeling in a state of panic or anxiety – especially regarding COVID-19 – find a local park or natural area, take a blanket or towel and go visit. Take of your shoes and socks and just stand on the earth to rebalance your system. If it's cold, let the cold serve as a welcome shock to the system to help yourself come back into balance."
Over the coming issues of The Talon, we'll be updating you with stories from the Reconciliation Circle - what we're up to, what we're talking about. Please share any ideas you might have for what we could get up to!
Like what you're reading? Want to receive it in your inbox every two weeks?
---
We are a Canadian B Corp, and we assist Indigenous communities with support throughout regulatory processes surrounding major development projects like mines, hydroelectric facilities, transmission lines, highway expansions, oil and gas pipelines, natural resource transport applications and nuclear power.
We have deep context and experience behind the recommendations we provide, having worked for our clients on almost every major project in Canada over the last 10 years. For us, it's all about building long-term relationships with our clients. We want to get to know you and what you want to do so we can help you move your plans forward.