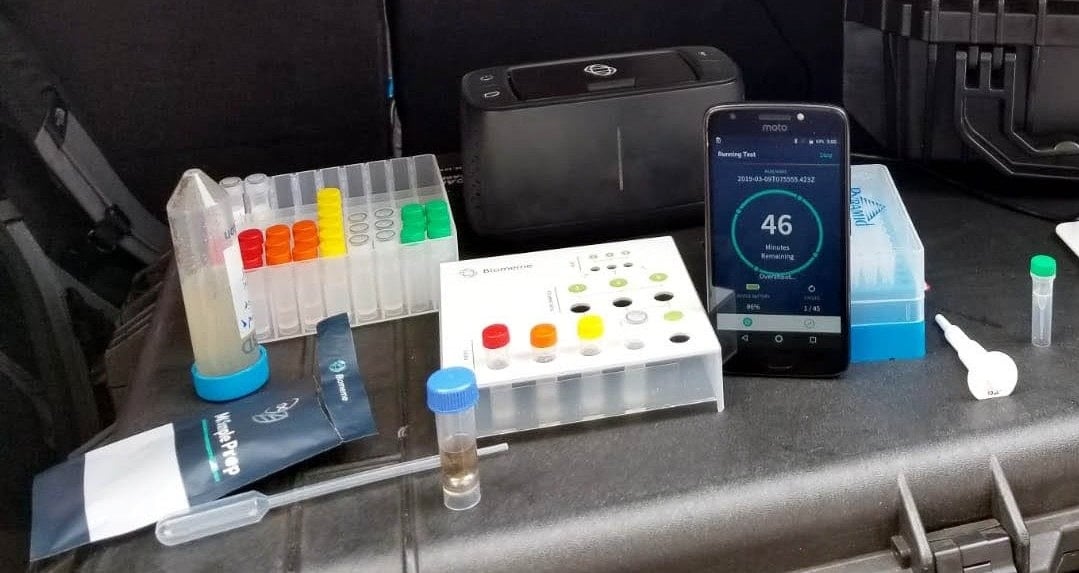 For remote Indigenous Nations, and for the mining operators operating nearby, the ability to test for COVID-19 is crucial to both health and the ability for industry to function. Two Guelph firms - Precision Biomonitoring and Shared Value Solutions - have joined with New Gold to bring rapid COVID-19 testing to Indigenous communities in northwestern Ontario.
Bethany Borody, Director of Sustainability for New Gold, is desperate to get her hands on a rapid test device for their operations near Rainy River, Ontario, in Treaty 3 Territory. New Gold would make COVID-19 testing available to the 16 Indigenous communities in the surrounding area with whom they have relationships. "There is no amount of support that is too much to spend on this right now, because human life matters more," says Borody. "We want to do anything possible so we are not contributing to the spread of COVID-19."
Although the number of local cases is currently low in the region, it is rising, which is a major concern to everyone in the area, including Indigenous communities and New Gold. New Gold's Rainy River mine is a major industry player in the region, employing and contracting 1000 individuals at full capacity. The operations are currently scaled back to 200 employees, of which approximately 25% are Indigenous community members.
"We have been isolating employees in our camps for two weeks while we wait for test results," says Borody. "We have local Indigenous employees coming to and from their communities and we need to make sure they aren't bringing back anything to their communities from our site."
New Gold has placed its name at the top of the list for a remote rapid test device from Precision Biomonitoring in Guelph, Ontario (press release below). The testing device is slowly making its way through the Health Canada approvals process.
"We have a responsibility as the biggest industry in the area to keep our staff and communities safe. We need the test results back quickly. We can't wait the current two-week turn around," says Borody. Tests from the region are currently processed in Thunder Bay, over 400 kilometres to the east.
Borody is anxious to get the testing devices approved and in place: "If mining is considered an essential industry, and we aren't equipped to be able to functions properly with the highest precautions possible, then that's a very big problem."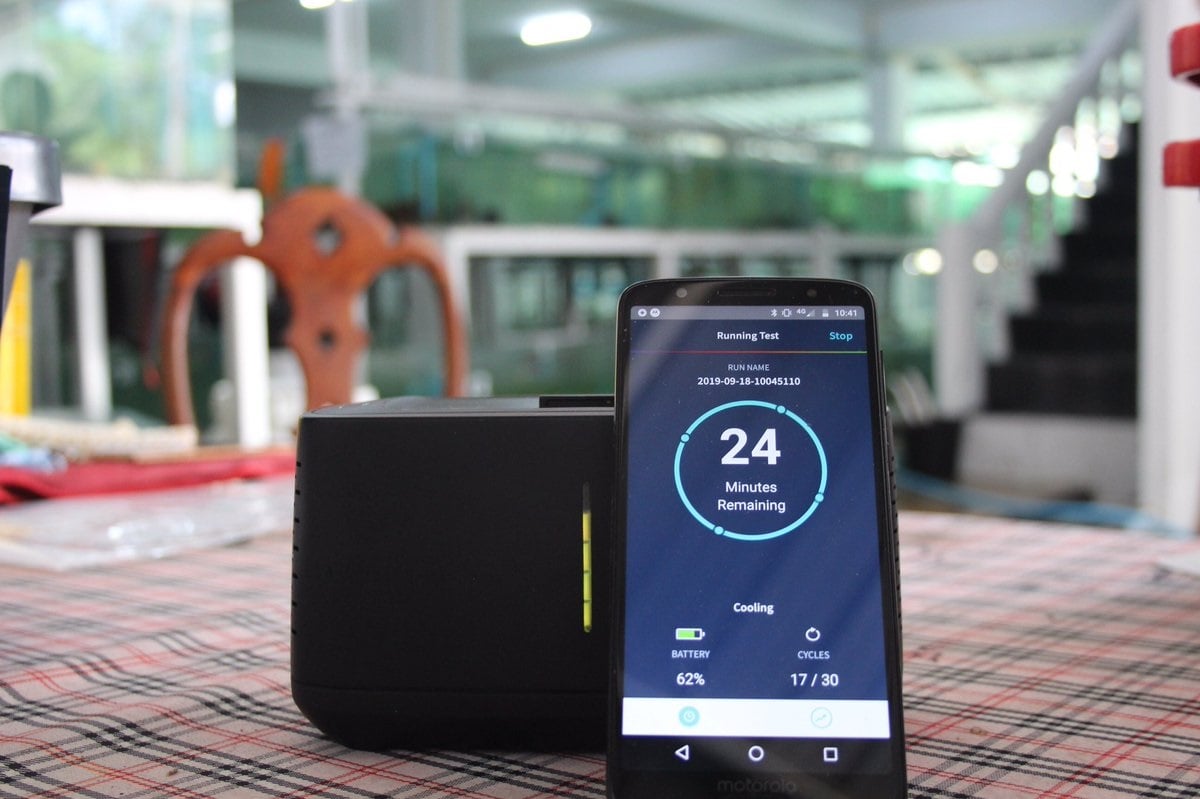 Press Release April 9th, 2020:
Collaboration to Provide Rapid SARS-CoV-2 Go-Strips to Communities in Northern Ontario
Precision Biomonitoring, an industry leader in offering point-of-need molecular detection tools for rapid results on the spot, has announced its partnership with Guelph-based environmental consulting firm, Shared Value Solutions, to bring its point-of-need SARS-CoV-2 Go-Strips and rapid mobile detection device to Indigenous communities in northern Ontario, in response to COVID-19.
"We are all in this together," says Dr. Mario Thomas, CEO, Precision Biomonitoring. "For Canada to be successful in both flattening the curve and eventually combatting the virus, we need to ensure that all Canadians are receiving access to necessary tools, especially communities who are most vulnerable. Our rapid point-of-need solution is designed to do just that."
At present, the delivery of COVID-19 test results can take up to seven days in northern road-connected communities and can take even longer in more remote communities. With the ability to administer nine tests per hour at the point-of-need and deliver results in about 60 minutes, the 1.2 kg battery-operated, mobile COVID-19 test solution will help to increase testing speed and capacity.
Precision Biomonitoring's SARS-CoV-2 Go-Strips are currently awaiting expedited approval from Health Canada. Shared Value Solutions is hopeful that it will be able to provide this testing technology to northern Indigenous communities in Ontario and across Canada in the near future, immediately following Health Canada approval.
The collaborative efforts of Precision Biomonitoring and Shared Value Solutions will help to address the growing number of cases in First Nations and Inuit communities, as recently confirmed by Indigenous Services Canada (ISC), while also supporting the federal government's commitment to the well-being of these vulnerable populations, as made evident by the new distinctions-based Indigenous Community Support Fund to address immediate needs related to COVID-19.
"From creating a hand sanitizer supply chain for the north to offering free support to First Nations departments operating with limited capacity, we are doing everything we possibly can to support our clients' greatest needs during this crisis. This new rapid testing option fills a crucial part of that need," says Scott Mackay, CEO, Shared Value Solutions. "To be able to provide support alongside the dedicated team at Precision Biomonitoring, who already shares an interest in issues important to Indigenous communities, including environmental protection, makes us truly confident that this collaboration will provide the innovative care and testing desperately needed in these communities."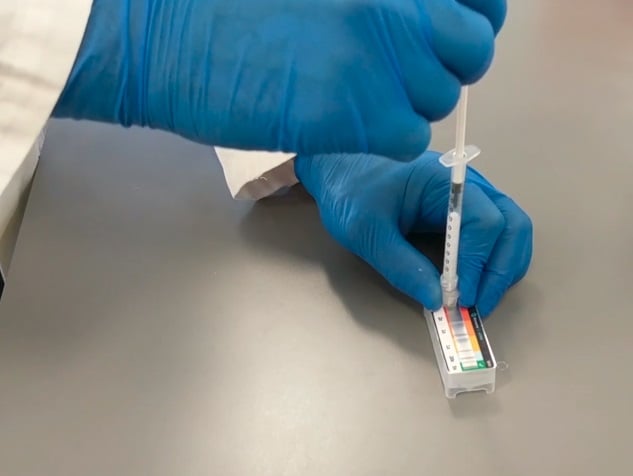 About Precision Biomonitoring
Founded in 2016 by a team of scientists from the University of Guelph's Biodiversity Institute of Ontario, Precision Biomonitoring provides TripleLock™ onsite eDNA surveillance platform solutions that give customers earlier detection of organisms for a more rapid response. Customers are any organizations that need onsite surveillance and rapid identification of any organism in any environment. The Precision Biomonitoring team is at the forefront of technological innovations in the genomics industry. Our vision is a world where we can identify any organism on the spot, in an instant, anywhere on the planet.
Doing Our Part: COVID-19 Actions SVS is Taking for Indigenous Communities
We are working our networks and pulling out all the stops to find ways to support the health and wellbeing of you and your communities. Here are links to some of the projects we are working on:
Hand Sanitizer to the North: SVS's Don Richardson has created a supply chain to get hand sanitizer to northern Ontario First Nation frontline workers – Toronto Star article: https://www.thestar.com/news/canada/2020/03/31/indigenous-northern-communities-are-short-on-hand-sanitizer-small-breweries-are-answering-the-call.html. Phase two is to expand this initiative to southern Ontario and potentially nationally. Donations are being gathered in two places: www.givesome.org through www.covidhealth.ca and through Global Medic.



SVS Offering Free Emergency Consultation Support During COVID-19: Our idea is this: via email with a point-person on your staff, we would screen incoming consultation requests, notifications and regulatory matters for you, flag key items that require immediate attention, and provide updates and recommendations on next steps for those key items. If this approach is useful you, please get in touch and we can tailor a solution for your circumstances. There is no cost for this service.

Battery-operated Rapid Covid-19 Tests:

There is a company in Guelph producing devices to do Covid-19 rapid testing. While waiting for Health Canada approval, there are a few units ready to go. We are exploring ways to get these to Indigenous communities ASAP. These units cost $17K, do nine tests an hour, and are battery operated like a mobile lab, so perfect for remote communities.
Other Covid-19 resources:
The Talon: Covid-19 Resource Edition
The Talon: Covid-19 Prepareness Edition
Mighty Bubble, Hand Washing Superhero
Stay tuned for updates on these rapidly evolving projects.
We are a Canadian B Corp, and we assist Indigenous communities with support throughout regulatory processes surrounding major development projects like mines, hydroelectric facilities, transmission lines, highway expansions, oil and gas pipelines, natural resource transport applications and nuclear power.
We have deep context and experience behind the recommendations we provide, having worked for our clients on almost every major project in Canada over the last 10 years. For us, it's all about building long-term relationships with our clients. We want to get to know you and what you want to do so we can help you move your plans forward.