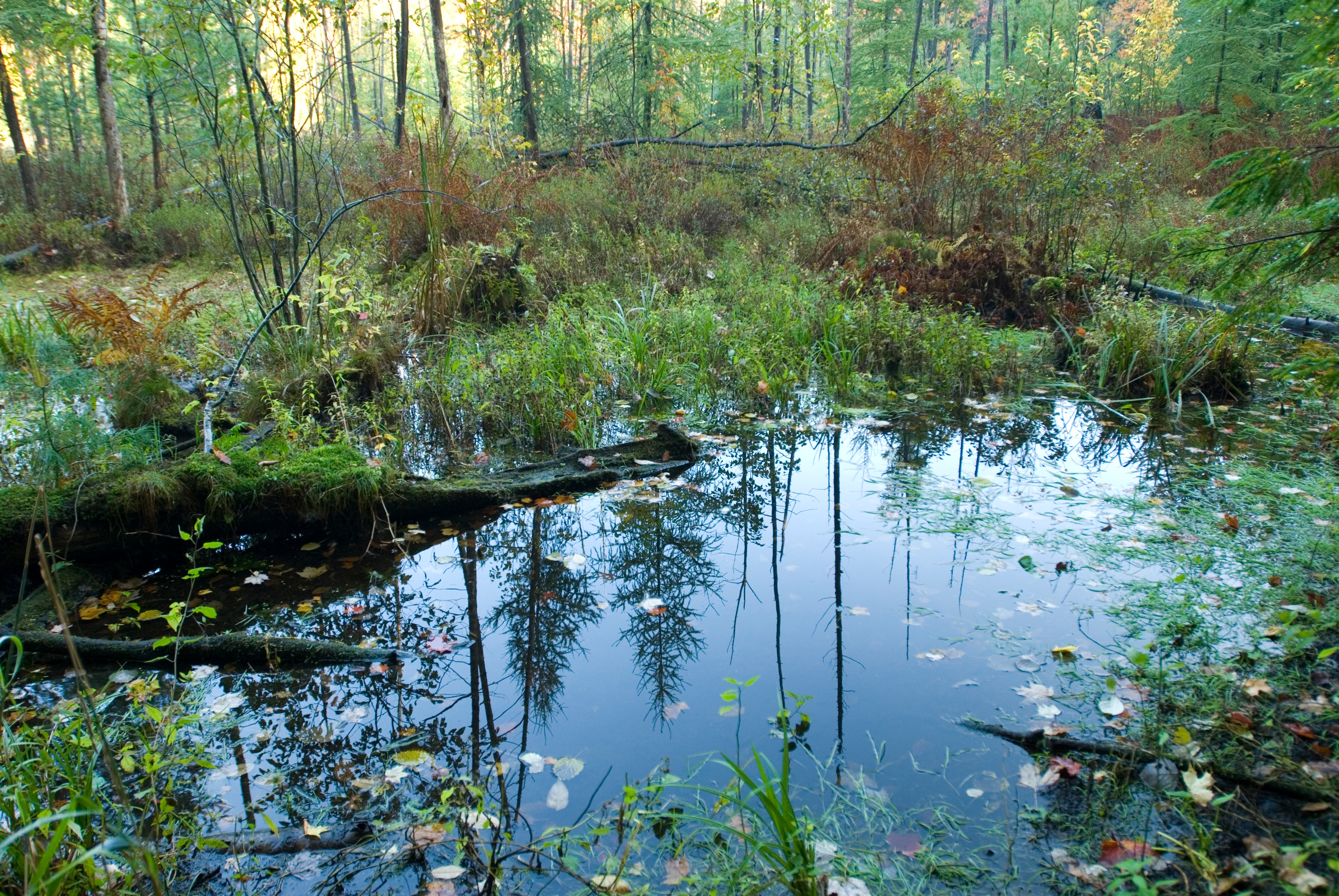 Updated
From April 8th through April 26th, 2019 the Senate committee reviewing Bill C-69, the new Impact Assessment Act, is holding meetings across Canada to discuss the proposed new Act to replace the Canadian Environmental Assessment Act, 2012). Check out our submission/presentation to the Senate committee (April 23, 2019 in St. John's, Newfoundland and Labrador - presented by Erin Stapleton, Senior Impact Assessment Specialist with the Shared Value Solutions Ltd. team.
The new legislation will have implications for approval processes for large-scale resource development projects, including major mining projects and pipelines, and for Indigenous nations that are the Guardians of all resource development in their territories. Many of our readers have been actively participating in this law making process over the past years – this is the final opportunity to add input before this new Act becomes law.
We last provided readers with an update on Bill C-69 - the new Impact Assessment Act in October, 2018: Fish, Water, Energy, Environment Legislation: C-68 and C-69 Update. Bill C-69 is now at second reading in the Senate and been referred to the Standing Senate Committee on Energy, the Environment, and Natural Resources for hearings. According to the Government of Canada, Bill C-69 "advances reconciliation; respects the rights and culture of Indigenous peoples; and protects and ensures mandatory consideration of Indigenous knowledge." See the chart provided by the Government of Canada below our newsletter sign-up link.
Click here to see the most recent version of Bill-69. The new Impact Assessment Act is almost ready for "Royal Assent" and will soon become law. But there is still time to have your say!
Here's what we know:
Here are the guidelines for submitting written briefs :
"Written evidence (commonly referred to as a "brief")
Written evidence should consist of the following:
name and contact information
sentence that directly addresses the

Standing Senate Committee on Energy, the Environment, and Natural Resources regarding Bill C-69

brief statement on why your evidence is directly relevant to the new legislation

summary of your main points
factual information you would like to committee to be aware of (written evidence should generally not exceed 10 pages and in cases where this is not feasible, an executive summary should be provided)
any specific recommendations that you would like the committee to consider including in its report.
If you are also appearing as a witness, written evidence should be submitted to the clerk at least one week before your presentation and may be provided in either official language. In order to facilitate translation, it is strongly recommended that written evidence be submitted electronically. Written evidence is made available to the public."
If we hear anything else about this process, we will let you all know!
Want to receive updates like this directly to your inbox?
The Government of Canada says that the new Impact Assessment Act and system has been informed by what Crown representatives heard from Indigenous peoples over the last 14 months and, according to the Government, is based on: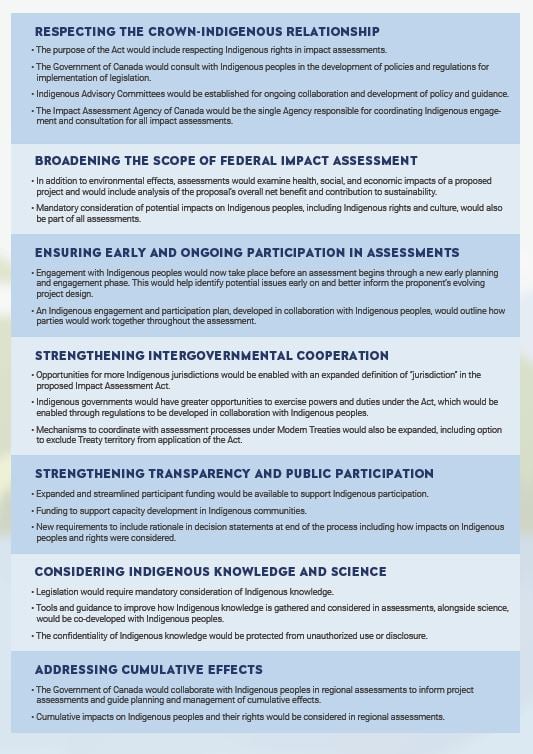 We are an Canadian B Corp, and we assist Indigenous communities with support throughout regulatory processes surrounding major development projects like mines, hydroelectric facilities, transmission lines, highway expansions, oil and gas pipelines, natural resource transport applications and nuclear power.
We have deep context and experience behind the recommendations we provide, having worked for our clients on almost every major project in Canada over the last 10 years. For us, it's all about building long-term relationships with our clients. We want to get to know you and what you want to do so we can help you move your plans forward.