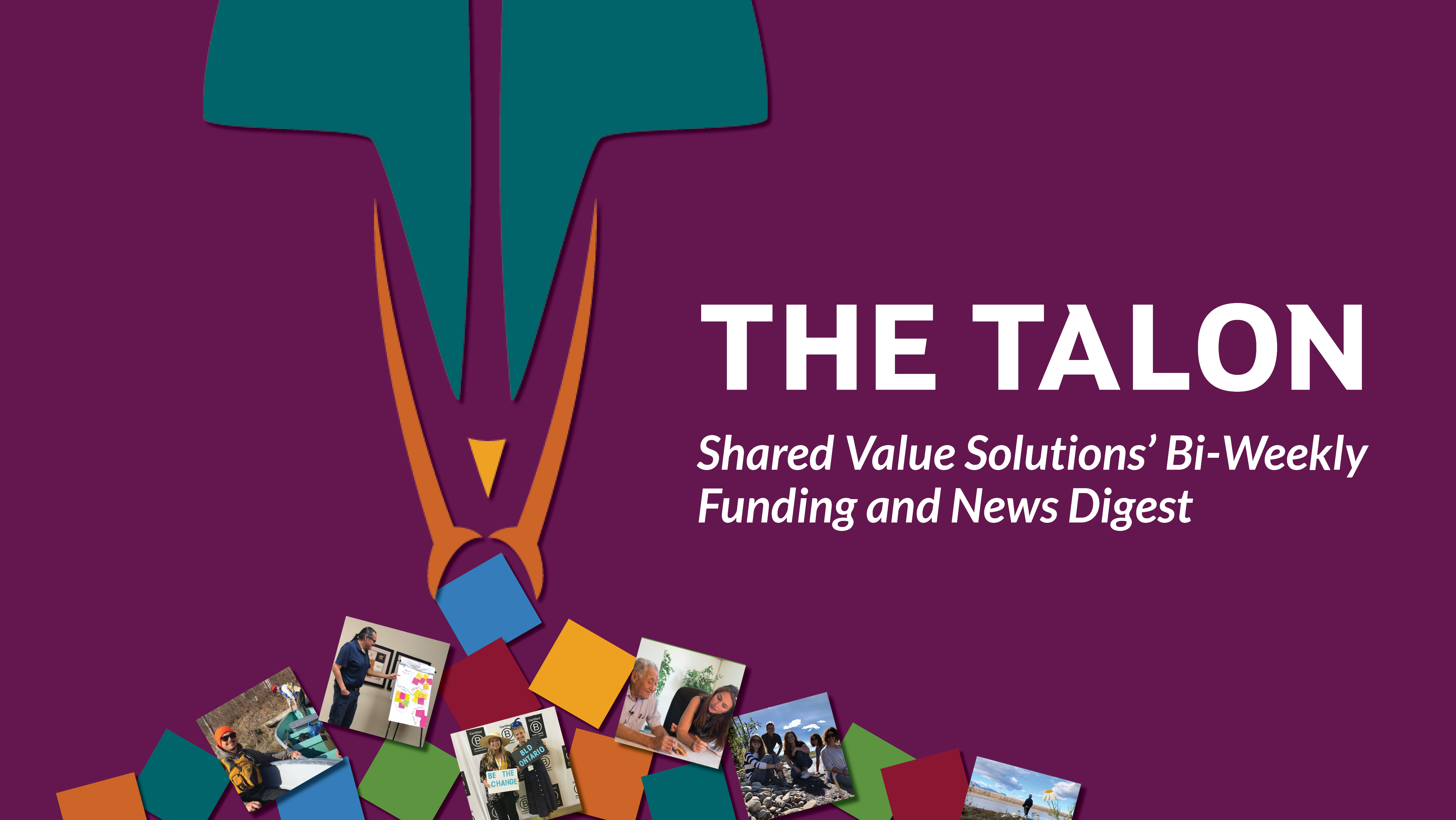 Welcome to Shared Value Solutions' biweekly funding and news digest. We hope it finds you well.
We hope you all had a safe and enjoyable summer. As the summer season draws to a close, many of us sent our kids back to school in the last week or so. In this issue, as we begin to prepare for the National Day for Truth and Reconciliation on September 30, we recognize that the back-to-school season wasn't always celebrated. As part of our commitment to reconciliation, we share information on the orange shirt campaign being run by Rise Consulting. We also share the second post in our SVS in the Community blog series, highlighting the contribution made by one of our team members.
In SVS News, we welcome two new team members. Also, please check out our latest job postings, and share widely with your network. We share our usual inspiring stories from across Turtle Island, as well as our usual round up of funding opportunities for you to check out. Stay well, everyone!
---
In Our Blog
Gearing Up for September 30: Orange Shirt Campaign

September is upon us once again. This month marks the end of the summer season and the beginning of all things fall—cool days, cozy sweaters, leaves changing colour. It also means a return to school for kids across the country. This milestone wasn't always eagerly anticipated. It wasn't that long ago that children were taken from their families and communities to attend residential schools. It is no secret that many of these children suffered greatly at these schools; a sad fact that is even more poignant as the graves of Indigenous children continue to be located on the former grounds of these schools.
In the spirit of continuing along the path of reconciliation, we will be sharing posts, campaigns, and information throughout September. Read our latest blog post for information on an orange shirt campaign being run by Rise Consulting.
Reconciliation Through Action: SVS in the Community Series #2

Welcome to the second installment of our Reconciliation Through Action: SVS in the Community series. This time we are highlighting the work of Beate Schwirtlich who went to Six Nations' Chiefswood Park for a Great Canadian Shoreline Cleanup.
We are so thrilled about the great work being done by SVS team members that we will be showcasing their volunteer activities over social media. In case you missed our last post, you can read about the good work done by our own Katie Turriff here.
---
Indigenous Funding Programs
Here are some opportunities to check out:
Guardians Funding
The Government of Canada announced $340 million in new funding over five years to support Indigenous-led conservation and stewardship. This investment includes more than $173 million for Guardians programs and over $166 million for Indigenous Protected and Conserved Areas (IPCAs). The funding is part of Budget 2021's $2.3 billion commitment to nature conservation.
Call for Proposals for 2022-2023 Habitat Stewardship Program for Aquatic Species At Risk
Established in 2000, the HSP provides funding for projects submitted by Canadians that contribute directly to the recovery of species at risk. To ensure the HSP is able to achieve its mandate to "contribute to the recovery of endangered, threatened, and other species at risk by engaging Canadians from all walks of life in conservation actions to benefit wildlife."
Opportun

ities Round-up:
The Committee on the Status of Species at Risk in Ontario (COSSARO) annual report on species assessments are available. The MECP now has until January 27, 2022 to amend the Species at Risk in Ontario List (SARO) to include the new listings based on the assessment. The report has identified 15 species that should be added to the Species at Risk in Ontario (SARO) list including 7 new endangered species, 7 new threatened species, and 1 new Special Concern species.

CRE's Centre for Indigenous Policy and Research has launched a second round of Indigenous youth research grants.
MENDM Aboriginal Participation Fund

is accepting applications. This fund supports Aboriginal consultation capacity, education and relationship-building activities as they relate to mineral exploration and development.

First Nations Adapt Program

supports community projects that build the capacity of First Nations south of the 60th parallel to address climate change impacts. Applications will be reviewed on an ongoing basis until all available funding is allocated.

Climate Change and Health Adaptation Program

is designed to build capacity for climate change adaptation by funding community-designed and driven projects. This program funds First Nations and Inuit communities' efforts to build capacity to adapt to the health impacts of climate change.

Nature Smart Climate Solutions Fund. To address climate change and biodiversity loss, the Government of Canada is establishing the Natural Climate Solutions Fund which will invest $4 billion over the next ten years. Details on eligibility, evaluation, selection criteria and application instructions will be available once the open call for applications is released in the fall of 2021.

Participant funding for SRB Technologies (Canada) Inc.'s application to renew its licence SRB Technologies (Canada) Inc.

Up to $50,000 in participant funding will be disbursed among all eligible applicants. Deadline in October 29, 2021.

MENDM has funding available for Indigenous communities to hire a mineral development advisor for a period of three years (with maximum funding of up to $130,000 per year), to assist in the regulatory consultation process. Applications are accepted on an on-going basis.

"Through our Green Jobs in Green Spaces Program, Project Learning Tree Canada can provide a

50% wage-subsidy to support sustainability-focused youth employment

in the forest and conservation sectors.
The Ontario government is investing over

$12.8 million to immediately expand and enhance culturally appropriate mental health and addictions services

for Indigenous peoples, families and communities across the province. This funding is part of the $176 million being invested in the government's mental health and addictions plan,

Roadmap to Wellness

.
---
SVS eBooks for Download: Collect them all!
Check out our collection of informative eBooks that are available for free download:
Channeling the Wisdom of Indigenous Knowledge

Pandemic-Inspired Research Innovations

I

ndigenous Planning Cheat Sheet

Indigenous Business and the Resource Sector

Indigenous Planning Starter Kit

Indigenous Guardians and Development
Still Available: Free Emergency Consultation Department Support During COVID-19 from SVS
First Nations are reporting that, even in the midst of a pandemic that has many band offices closed, resource development proponents continue to send referrals to move projects forward. We have ideas on how to support. Get in touch.
---
SVS News
SVS welcomes our newest team member, Tracy Zanini!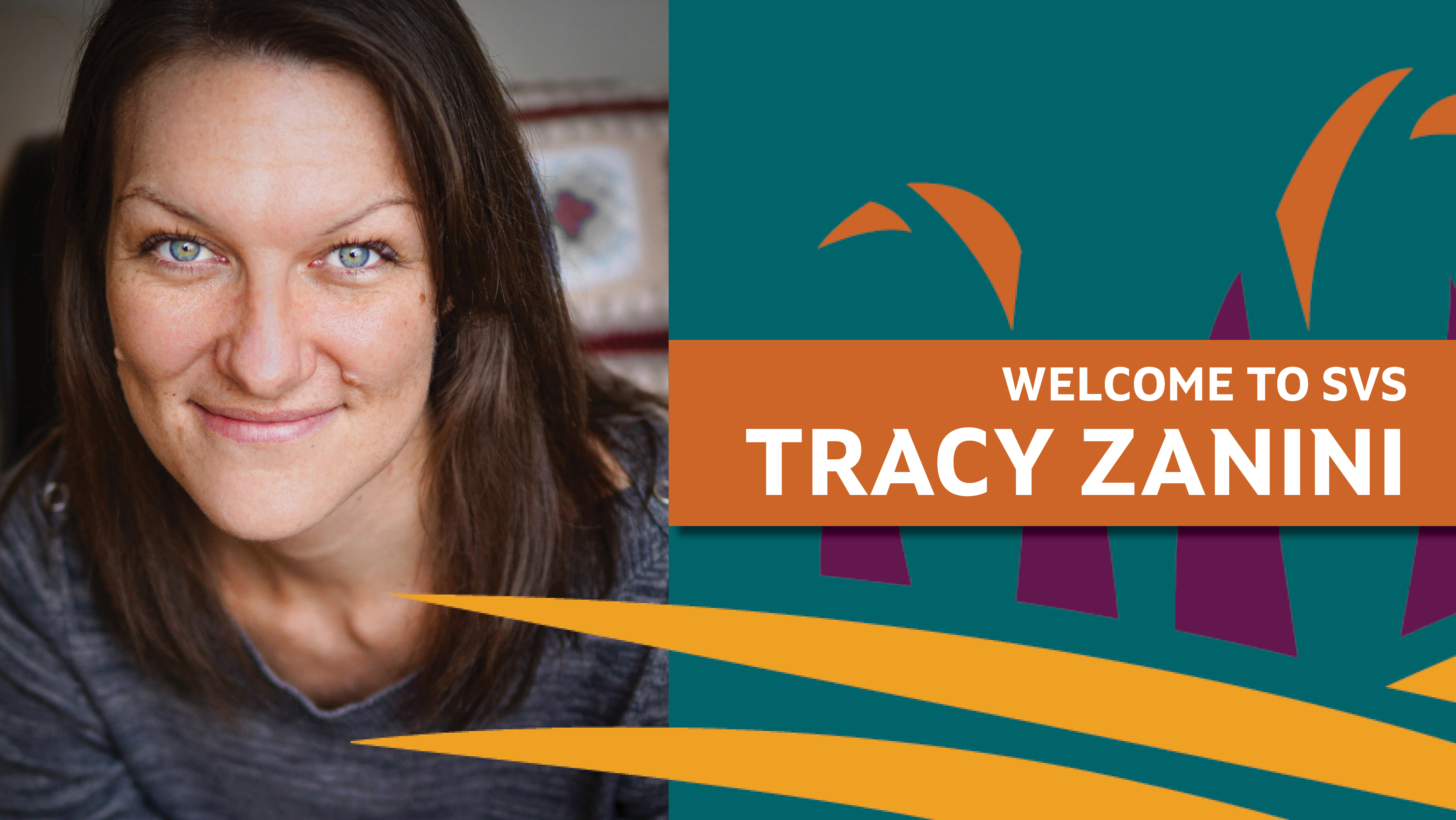 Tracy's personal and professional passions have always centered on the relationship between humans and the environment. Enthusiastic about advancing positive public policy and environmental conservation, Tracy has over a decade of professional experience working with all levels of government, not-for-profit, private sector entities, and Indigenous and non-Indigenous communities. As a former federal senior advisor, Tracy has in-depth knowledge and practical experience in conducting environmental assessments for major natural resource projects, working with Nations, companies, and communities to advance responsible development.
Tracy holds a master's degree in environmental conservation from the University of Cambridge in the UK. As one of only 12 students admitted from 10 different countries, this master's program allowed Tracy to explore and deepen her understanding of different cultural and environmental challenges and solutions from all over the world. Tracy also holds a B.A. in political science and environmental studies from Dalhousie University in Halifax, Nova Scotia.
Throughout her professional journey, Tracy has found that whether it is through her work on community gardens, climate change action committees, freshwater protection activities or other initiatives, there has always been an opportunity to exchange information, deepen understanding and learning, build consensus, and engage passionate people in collective environmental efforts.
Tracy loves landscape painting, horseback riding and baseball. She also loves sharing the wonders of nature with her daughter by exploring what grows and lives in their backyard garden.
SVS welcomes our newest team member, Kim Logue!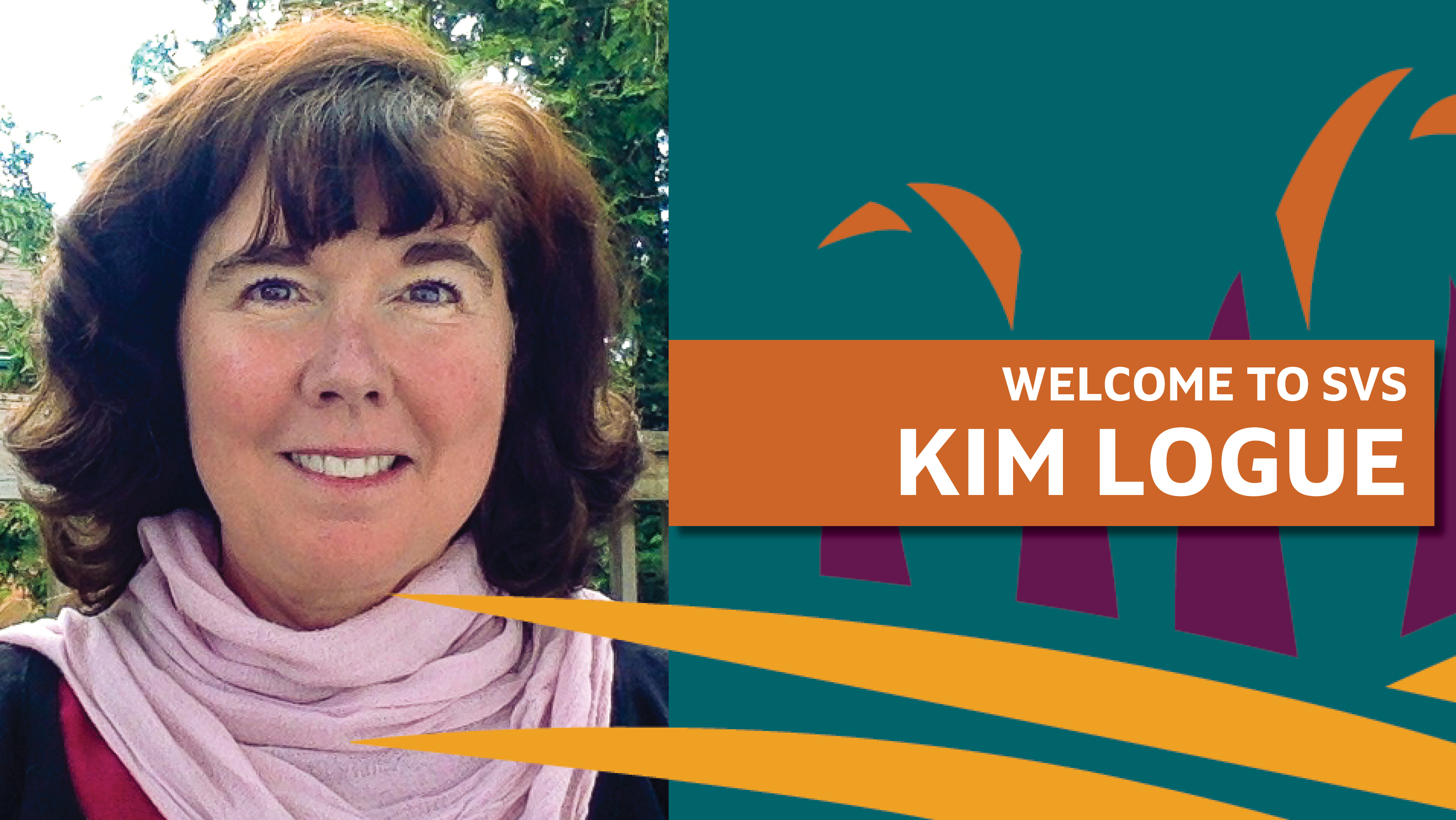 Kim is passionate about social justice and solutions to address climate change. She joins SVS in the role of Financial Coordinator, bringing with her experience that includes extensive work in customer service, financial planning, and financial management, including bookkeeping, tax returns, account reconciliation, collections, and payroll. Kim has also created business plans in collaboration with a wide variety of organizations and stakeholders, often in support of funding opportunities.
Kim also has a creative side and has published poetry, fiction, and non-fiction and has won awards as a broadcast journalist.
Outside of work, Kim is a music enthusiast and aspiring musician, as well as an avid equestrian and horse-riding instructor who loves to spend time in nature.
SVS is Hiring!

From coast to coast to coast, our team at Shared Value Solutions is busy working with our First Nations, Métis and Inuit clients - and we are looking to fill the following positions:
In the spirit of reconciliation and diversity, we are committed to increasing our number of Indigenous employees. Please let us know in your application if you are First Nations, Métis or Inuit. And please let us know if you speak: French, Cree, Ojibway, Oji-Cree, Innu, or other languages that might be useful for this position! Please share these posts widely with your networks.
Reconciliation Circle Update
SVS's Reconciliation Circle was born out of our commitment to the TRC Calls to Action. As a company, Call to Action #92 is a place we can directly put our efforts. We see it as a place we can influence the culture and operations within our company and hopefully influence other companies with our examples. We are a team of Indigenous and non-Indigenous professionals who have seen and learned much on our journeys – and acknowledge we have so much more to learn and to know.

Continuing this month, we are sharing what we are learning about the findings of the Truth and Reconciliation Commission Reports, as well as other actions we and others are taking to promote reconciliation.
Here are links to our first three posts in the Truth and Reconciliation Commission (#TrcTuesday) series:
Like what you're reading? Want to receive it in your inbox every two weeks?
---
We are a Canadian B Corp, and we assist Indigenous Nations with support throughout regulatory processes surrounding major development projects like mines, hydroelectric facilities, transmission lines, highway expansions, oil and gas pipelines, natural resource transport applications and nuclear power.
We have deep context and experience behind the recommendations we provide, having worked for our clients on almost every major project in Canada over the last 10 years. For us, it's all about building long-term relationships with our clients. We want to get to know you and what you want to do so we can help you move your plans forward.
Core Services:

Impact Benefit Agreement Negotiation Support

Technical Reviews and Regulatory Process Support

Community and Economic Development Planning

Indigenous Knowledge and Land Use Studies

Environmental Monitoring

Guardians Program Development

Climate Change Readiness

GIS and Mapping

and a whole lot more...www.sharedvaluesolutions.com