Today is International Women's Day! A day where we celebrate women's achievements in forging a path to a world that is more equitable, inclusive and that recognizes diversity.
At SVS, we encounter inspiring women daily, from our staff to our clients, from coast to coast to coast. These women embody the spirit of International Women's Day through their leadership and the impact they have in their communities.
In our monthly 'Women Crush Wednesdays' (#wcw) blog series, we profile women who are at the forefront of their fields, all while balancing home life and the challenges of 21st century politics, environment, and reconciliation. On this day of recognition, we chose to highlight all of the wonderful women we have featured so far in this series.
Enjoy their stories- we hope you find inspiration within them!
Annie Korver, Founder and Principal, Rise Consulting and Board Member, Shared Value Solutions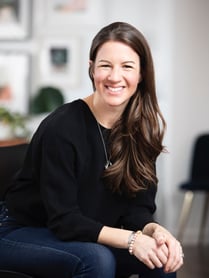 Inspired by reconciliation in Canada and her own Métis ancestry, Annie founded her company Rise Consulting Ltd. ("Rise") in 2013 to advance reconciliation and Indigenous inclusion with a focus on economic development.
Learn more about Rise Consulting
here.
Brittanee Laverdure, Regional Vice President, Indigenous Wealth, RBC and Board Member, Shared Value Solutions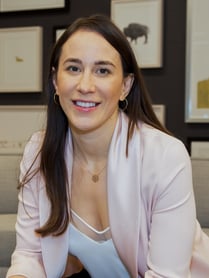 Brittanee manages a variety of relationships with Indigenous clients throughout British Columbia, Alberta, and Saskatchewan. She is responsible for the engagement and administration of a wide range of Indigenous Trusts, including providing ongoing reporting, training and support to clients at the community level.
Raised in the small remote community of Watson Lake, Yukon, Brittanee is a member of the Wolf Clan of the Kaska Dena Nation (Liard First Nation).
Robin Heavens, Water Resources Engineer, Shared Value Solutions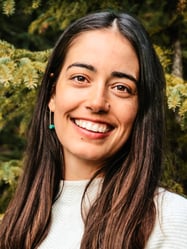 "(My mother) instilled on me from a young age that water is living and traditionally spoken for by women. I have always felt a deep responsibility to protect our water and ancestral lands."
Read more about Robin
here
.
Alison Gamble, Environmental Scientist, Shared Value Solutions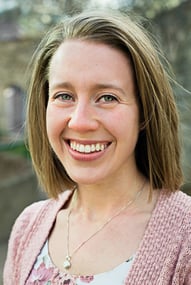 "My parents made sure to teach me the important role that each of us play in caring for the Earth, by demonstrating responsible behaviour and always encouraging me to do my part...Little did I know at the time that all of these experiences and lessons, and the connection to my Métis ancestry, would eventually be such an important part of my career journey."
Read more about Alison
here.
Erin Knight, Chief Executive Officer, Shared Value Solutions
"Life is a journey—and everything along the way is going to teach you something. You don't need to be perfect, and you don't need to do it the way that everyone else is."
Read more about Erin here.
Kaitlin Littlechild, Communications and Marketing Specialist, Shared Value Solutions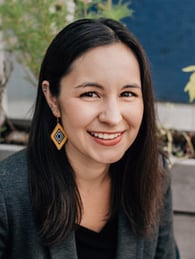 "My role is to play a part in ensuring that Indigenous voices are heard authentically, truthfully, and respectfully."
Read more about Kaitlin here.
Cheyenna Campbell, Lands and Resources Manager, Des Nedhe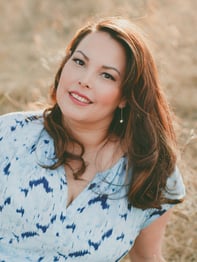 "The preservation of culture is the preservation of land."
Read more about Cheyenna here.
Juanita Starr, Director of Sustainable Development, Biigtigong Nishnaabeg First Nation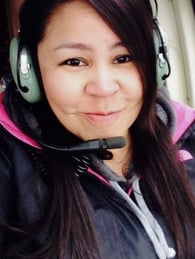 "It's not just a job. It's more than a job. It's home. How do we protect home for the future?"
Read more about Juanita here.
Samantha Noganosh, Lands, Resources and Environment Department Manager, Magnetawan First Nation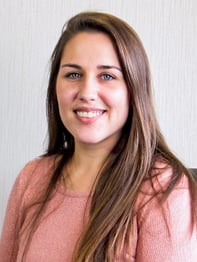 "Each one of us has a footprint that we will leave behind, and I hope that by teaching him (my son) how to care for our earth that he'll leave less of a footprint. I have high hopes for him that conservation will be in his future, or at least in his heart."
Read more about Sam here.
Jasmine Labelle, Junior Ecologist, Shared Value Solutions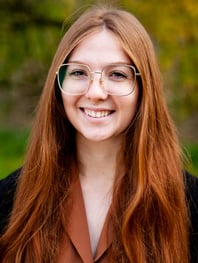 "I think it's important for women to remain informed about what the existing options are in terms of salaries, stability, and locations."
Read more about Jasmine here.
Get more articles directly to you inbox in our biweekly news and funding digest:

We are an Canadian B Corp, and we assist Indigenous communities with support throughout regulatory processes surrounding major development projects like mines, hydroelectric facilities, transmission lines, highway expansions, oil and gas pipelines, natural resource transport applications and nuclear power.
We have deep context and experience behind the recommendations we provide, having worked for our clients on almost every major project in Canada over the last 10 years. For us, it's all about building long-term relationships with our clients. We want to get to know you and what you want to do so we can help you move your plans forward.
Impact Benefit Agreement Negotiation Support

Technical Reviews and Regulatory Process Support

Community and Economic Development Planning

Indigenous Knowledge and Land Use Studies

Environmental Monitoring

Guardians Program Development

Climate Change Readiness

GIS and Mapping
And so much more:

www.sharedvaluesolutions.com