As a member of a First Nation community, seeing youth be successful in sports
is always a big goal to achieve."
– Rosemary McKenzie, Beausoleil First Nation
Rosemary McKenzie from Beausoleil First Nation understands the positive power of sport in young people's lives. Read on to learn about an initiative to help bring the sport into the lives of more Indigenous youth.
How it All Began
It was in 2015 when a collection of families from Beausoleil First Nation first met fellow hockey parent Graham McWaters at a hockey tournament in Midland, Ontario. That chance encounter spurred McWaters' son's hockey team to share eight bags of gently used hockey equipment and sticks with the team from Beausoleil First Nation. The annual gear exchange continued and grew, becoming what is now known as the Indigenous Hockey Equipment Drive.
"When we started working with the Indigenous Hockey Equipment Drive, as the first community to receive equipment, the program was a huge success in helping Beausoleil First Nation on Christian Island to put youth on the ice and enable them to attend the annual Little Native Hockey Tournament,
who would not otherwise have had the equipment to do so," McKenzie observes. "The program has continued to grow over the past seven years to help many First Nation communities get their youth on the ice."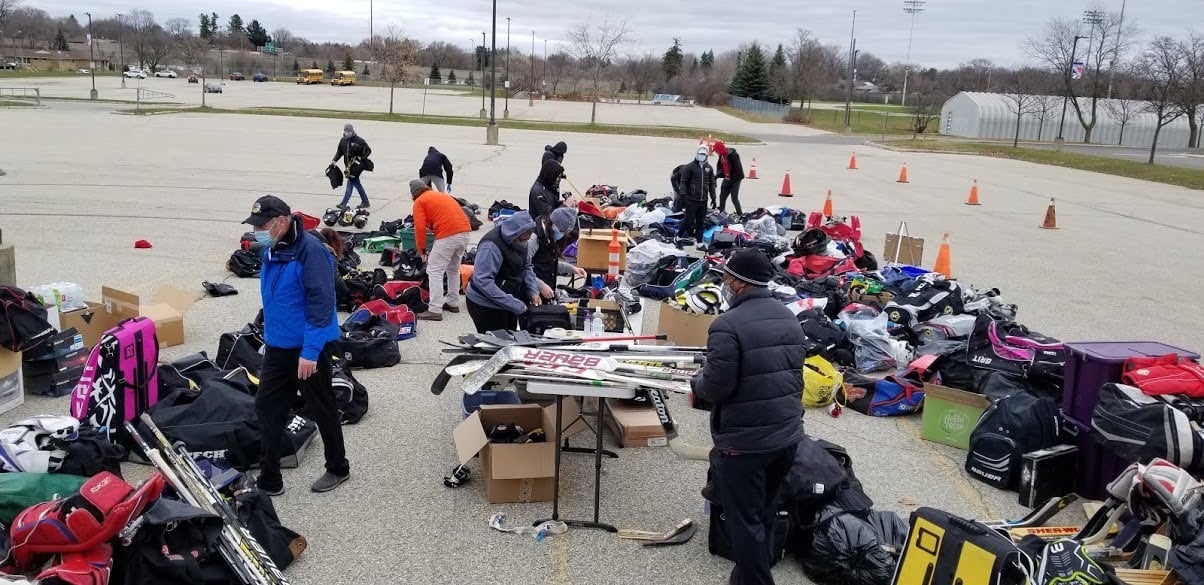 Expanding year after year
Over time the drive has grown significantly, benefitting more and more Indigenous youth every year. In the fall of 2021, 1,000 bags of equipment, 200 sets of goalie pads and over 700 sticks were donated. The equipment from that year was distributed among 40 Indigenous Nations in Ontario, including 350 bags to northern and remote locations.
"The gear is a welcome Christmas surprise for kids in our community, where hockey is an
important aspect of recreation and culture," comments Lauren Michelle of Red Rock Indian Band in northern Ontario. "As a single parent myself, buying hockey equipment is not cheap. I'm very grateful for this."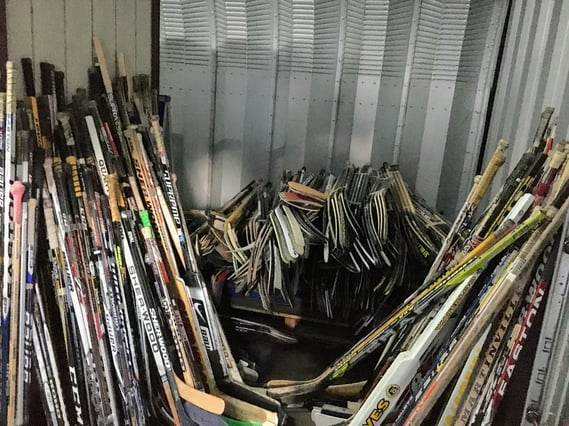 Biking for the Cause
In 2020, SVS's Mitchell Avis was looking for a way to combine his love of hockey with his desire to remove barriers to Indigenous youth accessing the sport. After connecting with the Indigenous Hockey Equipment Drive, he cycled the 150 kilometers from Kitchener to Owen Sound to raise awareness and money for the cause. That year he raised over $3,000, which was used to help buy 100 new CCM hockey helmets for the drive.
On September 10th, 2022, Mitchell and several other members of the Indigenous Hockey Equipment Drive were back at it again. This year they cycled 30 kilometres from Midland to Beausoleil First Nation on Christian Island where it all began. They are seeking monetary donations to help buy NEW hockey equipment to include in the upcoming 2022 drive. This year's goal is to collect and distribute over 1,000 bags of hockey equipment to teams across 40 First Nations and continue to benefit Indigenous youth through the power of sport.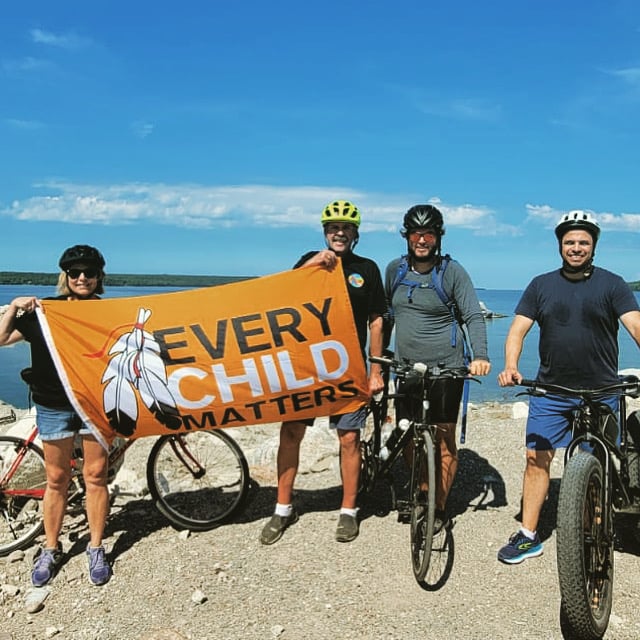 How to support
If you are interested in helping Mitch and his team reach their goal, here are a few ways you can support this initiative:
Monetary Donation: You can donate online through the Hockey Drive's charitable partner, Their Opportunity, at: https://www.canadahelps.org/me/nqhAEjf3 and receive a tax receipt.
Equipment Donation: Drop off gently used equipment at our collection dates in September in Forest Hill, Newmarket and Whitby. For dates and a list of equipment we are accepting check out Indigenous Hockey Drive | Their Opportunity
Share this blog post with friends and family!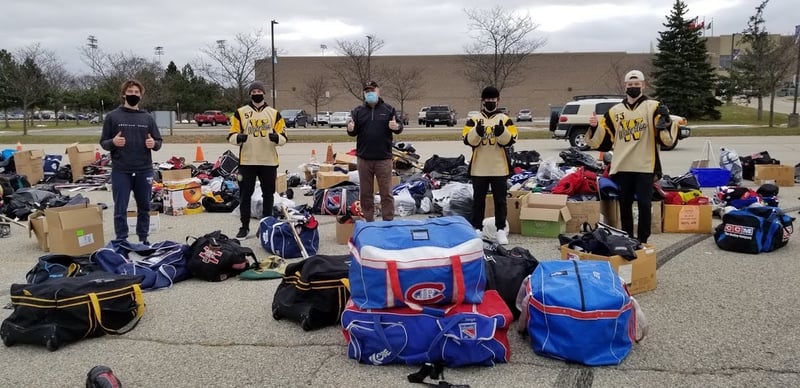 Like what you're reading? Our WCW campaign is named for the women it features. The women we profile are at the forefront of their fields, all while balancing home life and the challenges of 21st century politics, environment, and reconciliation. And they are – quite frankly – crushing it. See some of our prior #wcw posts here: Erin Knight, Cheyenna Campbell, Kaitlin Littlechild, Samantha Noganosh, Jasmine Labelle, Megan Crow Shoe, Juanita Starr
Get more articles directly to you inbox in our biweekly news and funding digest:

We are an Canadian B Corp, and we assist Indigenous communities with support throughout regulatory processes surrounding major development projects like mines, hydroelectric facilities, transmission lines, highway expansions, oil and gas pipelines, natural resource transport applications and nuclear power.
We have deep context and experience behind the recommendations we provide, having worked for our clients on almost every major project in Canada over the last 10 years. For us, it's all about building long-term relationships with our clients. We want to get to know you and what you want to do so we can help you move your plans forward.
Impact Benefit Agreement Negotiation Support

Technical Reviews and Regulatory Process Support

Community and Economic Development Planning

Indigenous Knowledge and Land Use Studies

Environmental Monitoring

Guardians Program Development

Climate Change Readiness

GIS and Mapping
And so much more:

www.sharedvaluesolutions.com